The COVID-19 coronavirus spreading has had an impact on the world economy as well as the rise of cyberattacks. The workforce migrated from corporate IPs to home or shared Wi-Fi networks, opening up new cyber risks, as more and more businesses chose the Work From Home model to stop the virus's spread.
Hackers are doing all in their power to take advantage of the global panic about the epidemic and the shift to remote work while also advancing their cybercrimes and preying on private citizens, governmental agencies, and even major corporations.
Read about Cybersecurity to Protect your network: Cybersecurity – Ways to protect your network
In order to maintain the required security posture, companies and individual IT professionals must fundamentally alter how they approach cybersecurity due to the increasing prevalence and exponential growth of cyber threats. The likelihood of cyberattacks is increasing dramatically, and with it, so is the demand for cybersecurity experts. Top Universities for Cybersecurity can help students as well public to make a secure platform for work.
Thankfully, higher education institutions are taking the lead in the drive to catch up. The US is home to several of the greatest cybersecurity facilities in the world, and undergraduate, graduate, and certificate programmes in cybersecurity are now commonplace offerings
As a student of cyber security, you will gain a thorough grasp of how cyber systems should operate as well as potential security flaws. You'll discover how to create secure software, transfer and store data securely, keep an eye on cyberterrorist activities, and stop assaults. Additionally, you'll learn about the legal and moral issues related to cyber security.
In this article, you will learn about the top colleges and universities in the world, where you can enroll for a reputable degree programme for cybersecurity.
Top Universities for Cybersecurity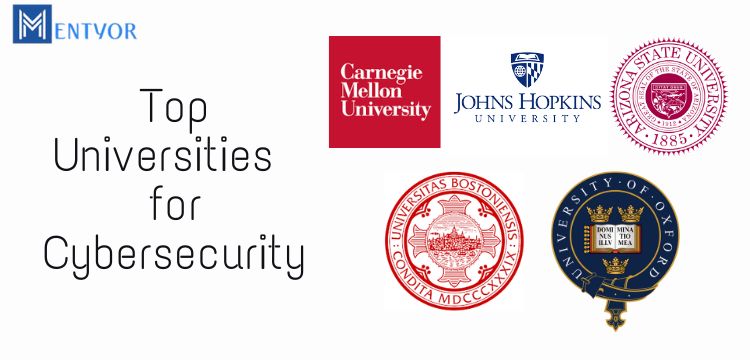 Carnegie Mellon University, Pittsburgh – USA
In Pittsburg, Pennsylvania, a private institution named Carnegie Mellon University (CMU) was founded in 1900. In today's time more than 13,500 students attend CMU, which provides high-quality undergraduate and graduate programmes.
Some of the top cybersecurity degree programmes in the USA and throughout the globe are offered by Carnegie Mellon University (CMU) through its Carnegie Mellon University Security and Privacy Institute (CyLab). This is demonstrated by the over 400 security and privacy research articles that CyLab researchers have published in the last five years.
Students studying cybersecurity at Carnegie Mellon University participate in the Scholarship for Service programmes to help pay for their school.
The list of programmes that Carnegie Mellon University offers for Cybersecurity are as follows:
Master's in Information Security and Assurance
Master's in Information Security
Kobe Master of Science in Information Technology-Information Security (MSIT-IS) Dual Degree
Master's in Information Technology – Privacy Engineering
Master's in Information Security Policy and Management
Read more about 50 Best Universities in Pennsylvania: 50 Best Universities in Pennsylvania
Boston University, Massachusetts – USA
Numerous cyber security programmes are available through Boston University. For a cyber security focus that includes network, operating system, and cryptography security, computer science majors might select the specialization in Cryptography & Data Security track. Graduates can also choose to specialize in cyber security, which covers advanced coding theory, network forensics, and digital forensics in-depth. Although they provide a number of scholarships, offering $260 million in financial aid to undergraduates each year, tuition costs are presently $56,854 (about £46K).
Read about Data Governance and learn about its Security: What Is Data Governance | Importance Implementation and 5 Principles
The BU Security Research team, coordinated by professors of computer science, is also helpful to students. Their work generally focuses on computer security and cryptography, among other topics. For undergraduates interested in specializing in cyber security, the group provides a variety of research options. The researchers and postdoctoral fellows in the group will provide help.
The associations Boston University has in the area of cyber security are very outstanding. It's a National Center of Academic Excellence for Cyber Defense and Information Assurance Research in the US. Additionally, it is home to the Centre for Reliable Information Systems and Cyber Security (RISCS), a multidisciplinary organization that combines the areas of engineering, economics, ethics, and law to advance research and teaching in the area.
The list of programmes that Boston University offers for Cybersecurity are as follows:
MS in Computer Information Systems, Security Concentration
MS in Computer Science, Security Concentration
MS in Criminal Justice, Cybercrime Investigation & Cybersecurity Concentration
John Hopkins University, Baltimore – USA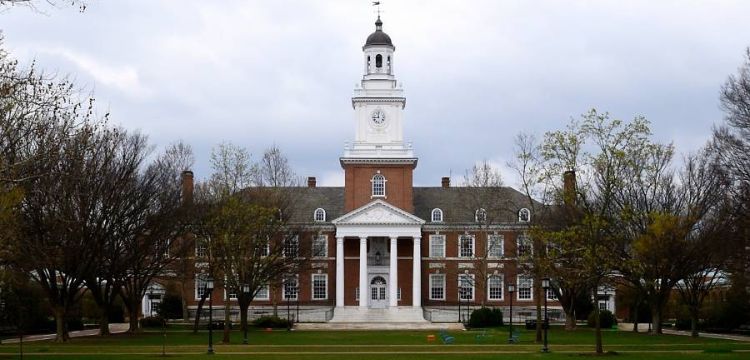 John Hopkins University frequently ranks among the top 25 colleges in the world and provides thorough cyber security courses. The faculty outperforms the bulk of its rival universities with an exceptional student-to-faculty ratio of 7:1. Students can choose from a variety of curriculum options, such as a combined bachelor's and master's degree that offers a foundation in computer science and a Security Informatics specialization.
The National Security Agency and the Department of Homeland Security have recognised the John Hopkins Information Security Institute (JHUISI) as a Center of Academic Excellence in Information Assurance in Cyber Defence Research and Education, providing graduates with an international reputation.
Both working professionals and new graduates are welcome to enroll in the courses, and they may take advantage of the part-time or online options that provide the most flexibility.
Some of the most reasonably priced programmes in the US are provided by John Hopkins. Most degree programmes need ten courses, therefore the total cost of tuition would be $57,010, or around $46,000. The typical tuition rate is around $5,701 per course, or over £4,600. The usual per-course tuition charge for undergraduate students at the Whiting School of Engineering is $1,240, and for graduate students it is $4,595, however the majority of students are qualified for financial aid from the dean.
The list of programmes that John Hopkins University offers for Cybersecurity are as follows:
Master of Science in Cybersecurity
Post-Master's Certificate in Cybersecurity
Arizona State University, Tempe – USA
The Master in Computer Science with a concentration in cybersecurity is an advanced degree programme created for graduate students who want to pursue a thorough education in the field of information assurance and cybersecurity, students with undergraduate degrees in computing and related fields, and students working in industry who can most benefit from additional breadth and background in computer science and information assurance. TThe well-designed curriculum of this full-time postgraduate programme seamlessly combines theoretical and practical instruction. It helps the students become more successful in their careers by preparing them for it.
The course is an 18 months post-graduate program with a full course fee of $42,000.
The University also has the MalwareFox Cyber Security Scholarship for Undergraduate or Postgraduate students with the passion of "Cyber Security" to receive a $1000 USD award.
This concentration's objective is to give students the science and technical knowledge and expertise necessary for cybersecurity, including computer and network security, software security, data and information security, applied cryptography, and computer forensics. Graduates have a competitive advantage in securing employment.

Read about 40 Best Universities in Tampa: 40 Best Universities in Tampa (USA)
University Of Oxford, Oxford – UK
According to the Complete University Guide, Oxford University was ranked second in the world for Computer Science in 2020. Oxford offers a range of master's programs in computer science with a focus on cyber security. The department's research places a focus on the security characteristics of software and information technologies. The National Cyber Security Centre (NCSC), which accredits the best cyber security degree programs available in the UK, has approved their MSc in Software and Systems Security.
Candidates must have a first-class or strong upper second-class undergraduate degree in a related field, such as computer science or engineering, in order to be admitted onto the programme. Oxford requires a minimum GPA of 3.5 out of 4 from candidates from the USA. Most applicants have a degree and at least a few years of professional experience in the field.
Starting with a registration fee of £15,375 for international students and £9,215 for EU and UK students, the costs vary. In addition, there is a charge for each module accepted by the student, which is now £2,260 per module, however costs tend to rise annually.
The list of programmes that University Of Oxford offers for Cybersecurity are as follows:
MSc in Software and Systems Security
MSc in Software Engineering
MSc in the Social Science of the Internet.
California State University, San Bernardino – USA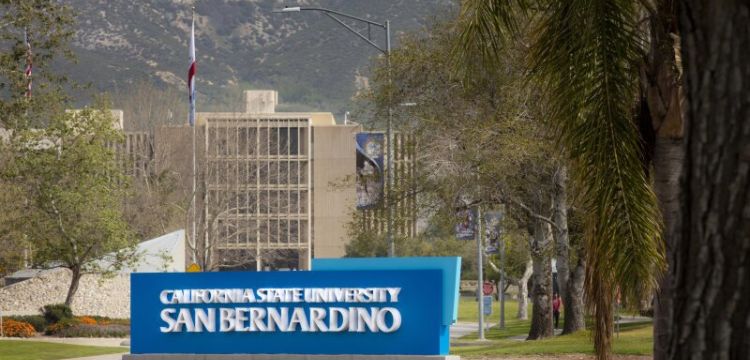 In San Bernardino, California, there is a public university called California State University, San Bernardino (CSUSB). With more than 20,000 students and a history dating back to 1965, it provides top-notch undergraduate and graduate education.
In any case, CSUSB's Cyber Security Center provides some of the top degree programmes in cybersecurity in the USA and throughout the globe. Its designation as a Center of Academic Excellence in Information Assurance by the National Security Agency and the Department of Homeland Security in 2008 serves as evidence of this.
In addition to its extensive selection of scholarships, CSUSB also provides awards that are tailored to students studying cybersecurity. These are the DoD CySP Scholarship Program and the CyberCorps: Scholarship for Service. These bursaries assist CSUSB cybersecurity students in avoiding student loan burden.
The list of programmes that California State University offers for Cybersecurity are as follows:
B.S. Information Systems & Technology, Cybersecurity Option
B.S. Information Systems & Technology, Intelligence Option
B.A. Criminal Justice – Crime Analysis, Technical Proficiency Cybersecurity
Master of Science, Information Systems Technology (Pending Chancellor's Office Approval)
MBA – Cyber Security Focus
Master of Public Administration with Cyber Security Concentration
Master of Science, National Cybersecurity Studies
Cyber Security Certificate
Read more about Top Universities for Top Degrees in 2022:
Frequently Asked Questions
Which university has the best cyber security?
Carnegie Mellon University, Pittsburgh – USA is the best rated University with a wide variety of programs they offer in Cybersecurity. They also have a huge scholarship program which helps cater to the financially weak students.
How in demand is cyber security?
Cybersecurity now commands a high wage in the technology industry, with a 9% pay premium over other IT occupations due to the dearth of cybersecurity personnel. Even entry-level positions might start around $80,000, according to the University of San Diego. In summary, the job market for cybersecurity professionals is booming, leading to high compensation.
What skills do you need for cyber security?
As a student of Cybersecurity you are expected to have basic problem-solving skills, a knack for technical aptitude, a basic knowledge of security across various platforms and fundamental forensic skills.
Is a Masters in cyber security worth it?
Salary expectations for someone with a master's in cyber security are high and continue to rise with time and expertise. The Bureau of Labor and Statistics estimates that the average yearly compensation for information security analysts is over $95,000.
What jobs can you get with a master's in cyber security?
A master's degree in cyber security can be used to work as a chief information security officer (CISO), researcher and analyzer for cybercrime,network architect for computers,
consultant for cyber security or computer information systems manager, among other positions.