Getting a criminal psychology degree makes you ready for the criminal justice system, mental health, and advocacy. It also forms a good foundation for careers in the fields of forensic psychology and criminal psychology.
Payscale says that the average annual salary of a criminal psychologist is $58,280. But again, it is conditional on the kind of road for your career you wish to take. There are various career paths in this field and so accordingly you will be getting your salary. It is advised to check on Payscale to get to know the official number somewhat. Lets talk about Criminal Psychology in brief before knowing Best Criminal Psychology colleges.
What is criminal psychology?
This is the branch of psychological science that deals with the criminal behavior, thinking, and mental health of the criminals.
They also do criminal profiling, consult with police and law enforcement as also manage clinical research to understand the criminal mind even more.
Pop culture in web series such as CSI and Criminal Minds has increased the popularity of forensic and criminal psychology to a great extent.
Why study criminal psychology?
Criminal Psychology invites you to the world of understanding the mindset of a criminal when he or she commits a crime. One can also explore the criminal justice system as well consult advocacy for government and federal state agencies dealing with criminals.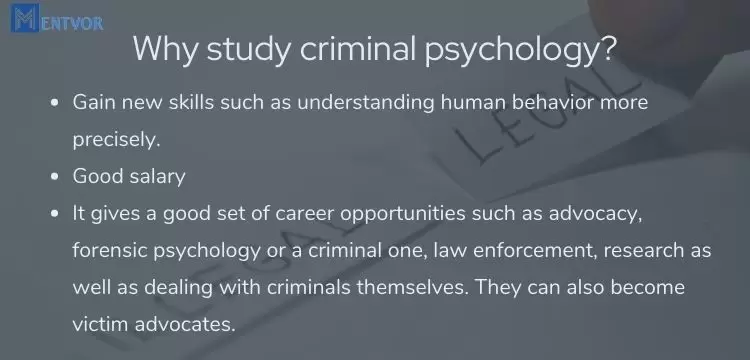 Gain new skills such as understanding human behavior more precisely.
Good salary
It gives a good set of career opportunities such as advocacy, forensic psychology or a criminal one, law enforcement, research as well as dealing with criminals themselves. They can also become victim advocates.
Read about Criminal Psychology as a Career Choice: Criminal Psychology – A interesting Career Choice
What should I look for in a criminal psychology program?
When you are selecting a school or college be sure that the programs offer a strong sense of the criminal justice system generally and also cater to the forensic psychology field.
Also, they should be strong in a variety of research fields in the criminal justice system especially the programs that deal with criminal behavior and mental health.
A well-experienced faculty and department should be your concern as well. A program that has a national level of academic achievement is preferred. It is so because along with criminal psychology they offer courses around the main paper such as history, general psychology as well as sociology.
Read a Guide about Psychology Degree: Criminal Psychology Degree : Guide 101
What are the top 10 criminal psychology schools?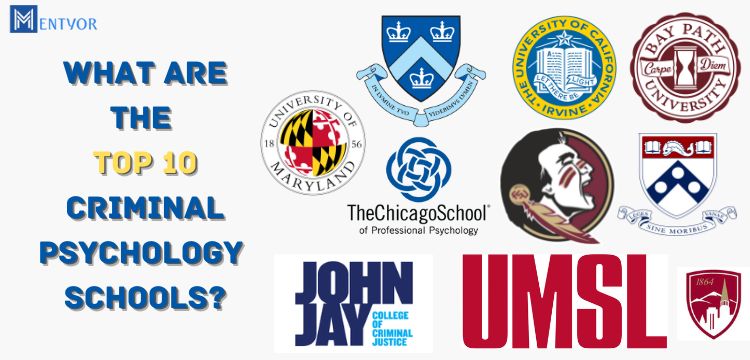 Here is a list of the top 10 best criminal psychology colleges –
Chicago School of Professional Psychology, Illinois
This college is specially geared towards professional and applied psychology. It has over 4,000 students who happen to come from the whole country and not just Chicago itself which makes it an immensely popular college to study criminal psychology along with its forensics. It provides the students with degree courses in psychology which includes real-world scenario programs. It also gives the following courses –
Master's degree programs in Forensic Psychology and Criminal Psychology
Doctor of Psychology in Clinical Forensic Psychology
CUNY John Jay College of Criminal Justice
This college ranked 139th by the US News & World Report appearing in the list of the colleges in the northern part of the country and it has also come 15th for crime studies back in the year 2019. This has made this program very popular among students who wish to pursue criminal psychology. Found in 1965, it has housed many well known research academies like the Institute for Criminal Justice and the Ethics Academy of Critical Incident Analysis. It offers the following programs –
Bachelor or Master's in Forensic and Criminal Psychology
Twofold Master's degree programs in Forensic Psychology and Juris Doctor (Along with New York Law School)
Doctor of Philosophy in the field of Psychology
The University of Missouri St. Louis
The Criminology and Justice faculty offer programs namely the master's, bachelor's as well as doctoral programs. At the UG levels, students are supposed to take sessions on corrections, death advocacy as well death law. Ph.D. programs allow taking sessions on criminology knowledge as well as psychology. The USML program helps the students to get ready for the professional world.
Best Universities in St. Louis: Washington University in St. Louis | 30 Best Universities in St. Louis
University of Denver, Colorado
The US News & World Report placed and rated the University of Colorado, 96th in the whole country in the year 2019. Under their psychology faculty, you will understand the in-depth psycho-analysis of criminals as well criminal psychology. They include various kinds of information filled deep pockets such as lab test reports, research papers, etc. They give the following programs –
Master of Art in Criminal and Forensic Psychology
Doctorate programs for Clinical Psychology.
University of Pennsylvania
This college's department of psychology gives an inter-disciplinary starting which brings in the subjects of economics, law, psychology, and history. Being the only Ivy League School regarding criminology, Pen students are expected to be meeting the standards of criminal psychology, bio-psychoanalysis as well as socio-political realms. Research is a very important part of their programs.
University of Maryland College Park
This college offers a wide range of courses surrounding criminology and criminal psychology courses. It gives a credit-based internship along with numerous extra-curricular activities. They also give an opportunity to students to move forward with the Criminal Justice Student Association and a study abroad program.
University of California, Irvine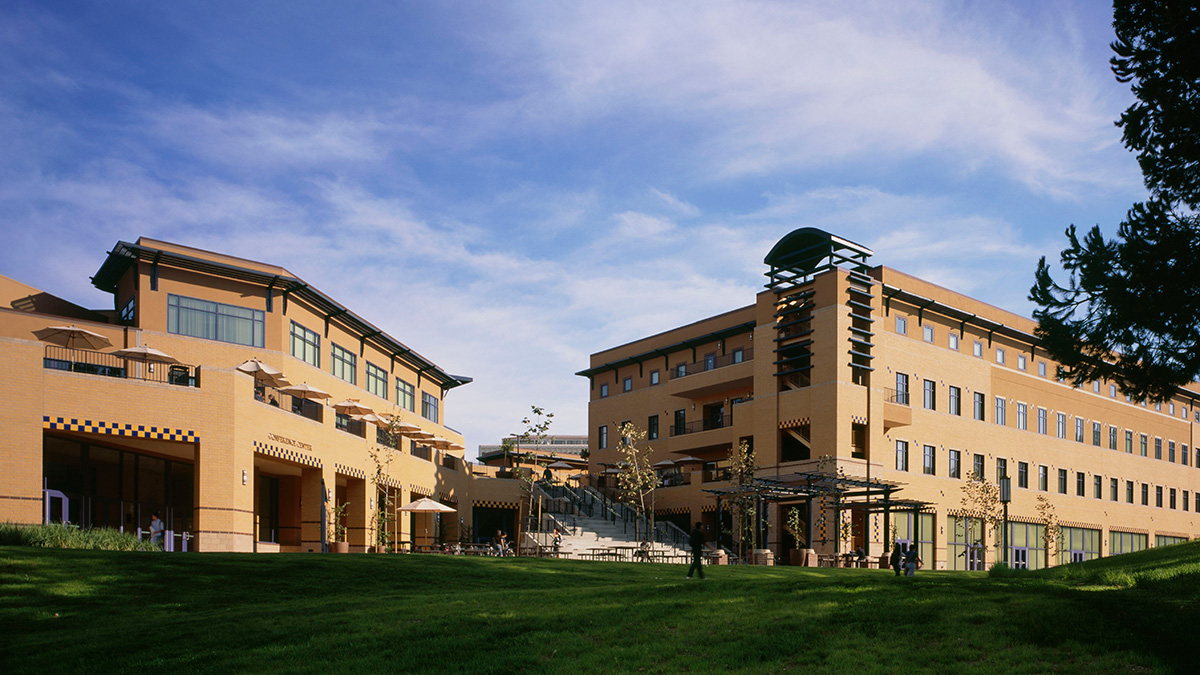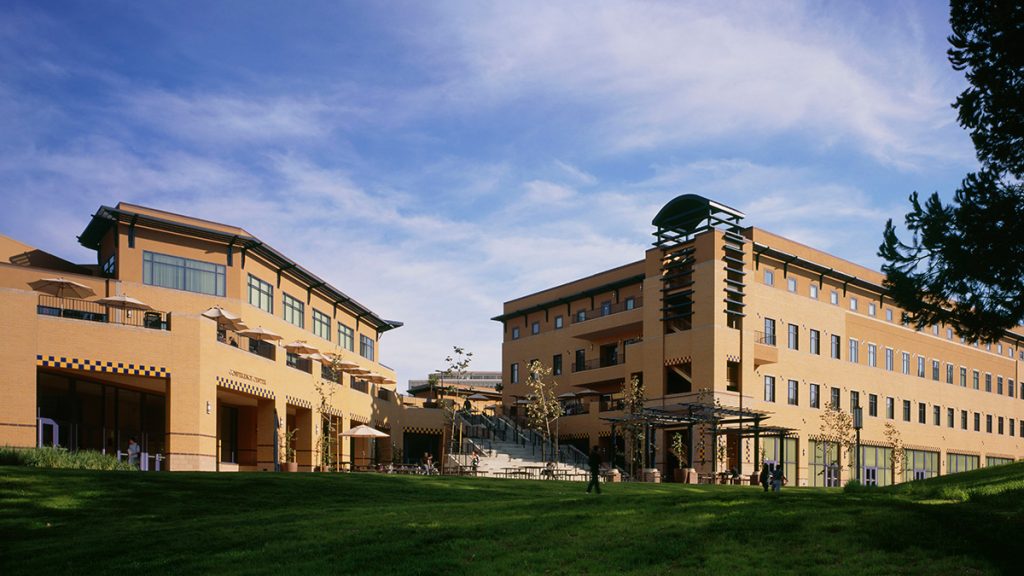 This university houses one of the most ranked Departments of Criminology, Law, and Society with undergraduate and graduate courses. They explore the intricacies of criminal psychology and the socio-economic aspect of criminal behavior. It gives an in-depth knowledge regarding psycho-analysis of criminals as well field placements that include taking visits to police stations and public defender's office.
Read about 50 Best Universities in West Coast USA: 50 Best Universities in the West Coast USA
Florida State University
It offers a 4 year-long undergraduate course in criminal psychology giving basics about sociology, history as well as criminology. It is an open university in Tallahassee, FL.
Columbia University
A degree from the Department of Forensic Psychology in this college gives you a career as a criminal psychologist and asks you to work in police stations. It has its main focus on the psycho-analysis of criminal behavior. It includes advanced training in criminal psychology, criminology, advocacy, etc.
Bay Path University
This University's courses give special emphasis on psychological and sociological reasoning of criminality and its community impacts. Students get in direct contact with the needs of the offenders regardless of gender making it a good fit in the eyes of aspirers in the field of criminal psychology, even if it is a private university.
You should also understand your need for convenience for distance since online programs are also available by Universities with certification. This lets you complete your course in the comfort of your home and also anytime anywhere. Online courses help me graduate early with some acceleration. But if you want to study in person, you are most welcome to do so.
So, this is the list of the top 10 good colleges for pursuing criminal psychology in the US. It is very important to choose your school wisely because this is a career for your entire lifetime. We wish you good luck!
Read a Blog for Jobs in Criminal Psychology: Criminal Psychology Jobs
FAQs
Which school has the best criminal psychology courses?
The Maryville University of St. Louis and John Jay College of Criminal Justice gives the best criminal psychology courses as dated till the year 2021. They have ranked in newspapers and by various media outlets so students not just from US but from all over the world.
Which major is the best fit for a profession as a criminal psychologist?
A bachelor's degree, as well as a master's degree, is very important to get your career in criminal psychology. Your bachelor's program and your master's program should be in clinical psychology. Then take a doctorate program for your specialization in criminal psychology. You can take forensic psychology as well.
Do criminal psychologists, work for the FBI?
Yes, criminal psychologists can work as special agents for the FBI. They can even work for federal and state owning government agencies. To work for the FBI you must be having a good amount of experience with the least amount of mishaps happening.
What job is mostly like the Criminal Minds?
The job is called the criminal behavior analyst that uses psychology as well as police work. But the FBI has no "profiler" job specified.
Is Criminal Psychology a good major in college?
The US Bureau of Labor Statistics does not provide us with concrete data for the growth of the number of forensic and criminal psychologists. But it is reported to be increasing by 28% by the end of 2030 which is much more in the race in the long run. Criminal psychologists and forensic psychologists have a good prospect in the upcoming years all thanks to the pop culture television and internet series and movies that made it so popular.
References