There is a line between education and career. It is broadening with every passing day. This world is a hub of niches, work-fields and lifestyle. While education forms an important point for career builder, we have come to a point where skills are given the precedence over your education degrees. 'Professional courses' have been introduced lately and widely accepted by students. They give education along with skill development to students in a field. SO we will be telling Best Certificate Courses We Should Do To Get a Job In 2021.
Moreover, certificate courses are one of the significant methods to avail skills desired for your dream job. These courses are there to make students learn about the niche they want to enter in a short duration. They are very popular among the students as most of them can be availed online. A certificate course is convenient, quick, and most important of all, extremely helpful in one's career.
Suggested Blogs:
Let's read about the Best Certificate Courses To Get a Job In 2021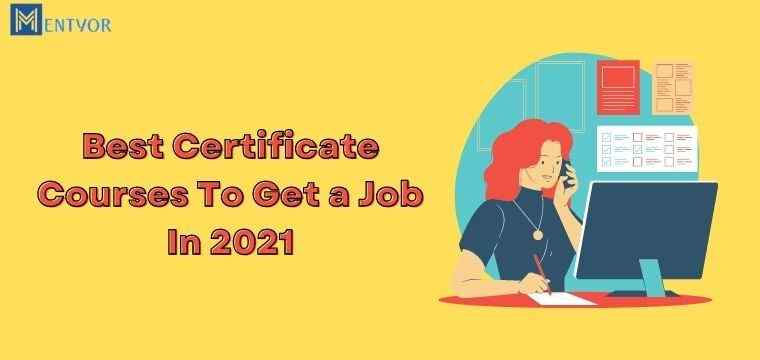 1. Data Science – Best Certificate Courses To Get a Job In 2021
As per reports, "The average salary of a data scientist is $113,000." The figure is huge and so is the skill set required to meet the ends. There are plenty of options available to do a 'Data Science' certification course. It not only ensures better job prospects but also give you a much-needed edge to your CV which is highly important in these times.
Moreover, living in 21st century ensures that you have a bundle of data anywhere you move. In such a case, there is a need to work on these data for a rather better advantage to it. There is a constant need of better 'data scientists.' It is in the growing stage and will keep growing in the near future. This is the best time when a niche needs numerous qualified professionals.
Due to its novice nature, there are comparatively less options available for a full-time study program. Hence, a certificate course in this field will amplify your skills and may provide you with one of the best certificate courses to get a job in 2021.
2. Google Certified Professional Cloud Architect – Best Certificate Courses In 2021
GCP Professional is the emerging job role in distinct firms. It is another option to get you one of the best certificate courses to get a job in 2021.The job role of a cloud architect is to make the maximum out of technologies by Google cloud. To work in such a role, a professional should be able to create, modify, and handle safe, strong, conveniently handy and versatile solutions to meet the goals of a business.
A certification course in this domain will make you adept with Google technology and cloud architecture. This is a highly reliable position.
There are many options available in the market which let you enroll in Google Certified Professional Cloud Architect certification course. The course would cover GCP services, management tools, IAM & security as well as management and database. It would also give you an insight to profound understanding of Google Cloud Platform.
Suggested Blogs:
3. Machine learning – Best Certificate Courses To Get a Job In 2021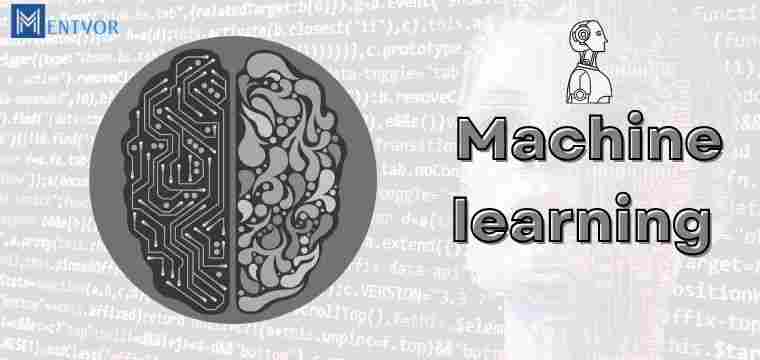 Machine Learning is an application of Artificial Intelligence. It serves one of the most wanted requirements of today's workflow in the industry. The skill of Machine learning allows the device to learn and better the experience of a user on its own without being feed with program.
It directs towards creating a program that can approach data and take the data for its own advantage to learn about itself.
The major advantage of Machine Learning is that it avails the ability to device to analyze the large quantities of data. It also renders faster and more reliable output to the results. It also recognizes opportunities and risks to make it a rather must-have niche for the firms.
In such a case, there is increased importance of professionals and thus, a certification course for 'Machine Learning.' You can enroll in one of such courses to ensure esteemed options.
4. Business Intelligence – Best Certificate Courses To Get a Job In 2021
To understand data and give out executable information, Business Intelligence, commonly referred as BI, helps the decision-makers to evaluate a number of variables. Hence, it assists to perform aware functions. It is a technology-driven process.
Most of the enterprises nowadays avail the help of BI. To give outputs, BI takes the input from internal IT systems and external servers as well. Business Intelligence is also capable of data visualization.
Data management and data analyses being the forerunners in the evolving market trends. In such a situation, Business Intelligence proves an absolute game changer.
A certificate course in Business Intelligence is required by many firms. There is a high demand of this course due to its current induced surge in the market. After doing a certification course in Business Intelligence you can be assured of your grown chances to find a job.
5. Cyber Security – Best Certificate Courses To Get a Job In 2021
Security has been the vital part of everyday functions. And, since the inception of professions, it has been a constant profession. However, as the things have started to take online, the security has become a major issue. Not only has the cyber word had more space to be exposed to security risks; it also has distinct threats to face.
The hacking niche or anti-security of the web is improving day by day and therefore, a cyber security professional has to improve oneself every day. To put it short, the job of cyber security personnel is not easy. Firms need the professionals who can take the edge from the ones who are a threat to it.
This increases the importance of a certificate course in this skill. The more knowledge and exposure you have in this field will be as useful. There are plenty of career options available. You need to pounce upon it with meeting the eligibility criteria when most of the institutions prefer a certification course of Cyber security.
Suggested Blogs:
6. Digital Marketing – Best Certificate Courses To Get a Job In 2021
Digital Marketing is one of the most employed methods of marketing in today's era. To increase the reach of one's products or services, every firm needs digital marketing. It is a way to use internet to make the word reach to numerous people sitting at distinct corners of the world.
There are a handful of organizations which give the opportunity to equip the course. For every professional, who desires to get into IT sector but lacks technical skills, digital marketing is a boon. If you get enrolled in a well-knitted and a recognized institute for certificate course in Digital Marketing, it will land you to bright career opportunities.
It is indeed one of the best certificate courses to get a job in 2021.
7. Networking – Best Certificate Courses To Get a Job In 2021
Networking is the give and take of one's data, information or thoughts with one another. The people knitted in a thread of networking circle either share a common niche of profession, or interests.
Usually, there is a common ground around which a networking group is based.
Networking comes handy to outsource, bring the sources to one's firm and hence, every company requires professionals to enforce it for their good. A certificate course in the niche will help you to avail a good job.
8. Cloud Computing – Best Certificate Courses To Get a Job In 2021
This is another option among best certificate courses to get a job in 2021 available easily. Cloud Computing jobs are the emerging trend in the coming job prospects.
To understand, what cloud is computing, it is about access to software, servers, data storage, databases, and networking, and other such services through Internet from a distant database.
Enterprises tend to hire job professionals who have a certification in cloud computing as they can provide one in all solution to many issues. The many benefits covered in cloud computing can be listed as- cost effective, highly efficient, boost productivity, fast and superior performance along with trusted security.
9. Artificial Intelligence – Best Certificate Courses To Get a Job In 2021
One thing that makes Artificial Intelligence the best of the best certificate courses to get a job in 2021 is its versatility. There is not one job that this course has to offer to you. It gives you a number of options to have a job from. The options include: Data Analytics, User experience, Natural Learning Processing, Computer Science and Artificial Intelligence Research and also Software Engineering.
To put it into easy terms, Artificial Intelligence is about inducing human form of intelligence in devices which can enable them to think and act like humans. The basic function of AI is to make machines capable of problem solving.
10. Software Development – Best Certificate Courses To Get a Job In 2021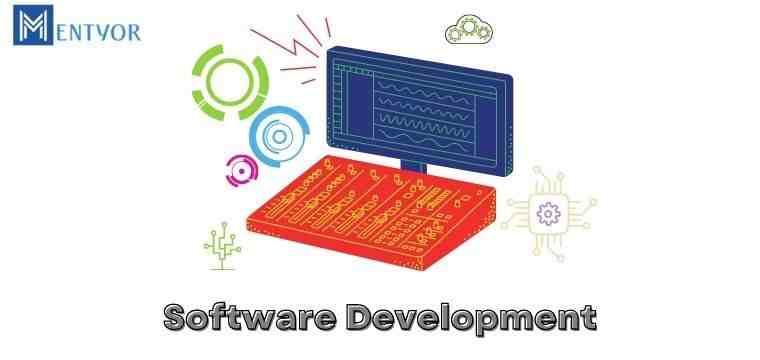 If there is one thing that forms the backbone of today's corporate, that is software. Certificate course for 'Software Development' can be your cup of tea if you are planning to make a career in IT sector. It provides you the job prospects from where you can reap of the most.
Software Development is about creating computer programs. It braces various stages of building software to meet user requirements and technical specifications.
Open the gateway of new career opportunities to a successful career with these best certificate courses to get a job in 2021.