Why International students like Joe Biden?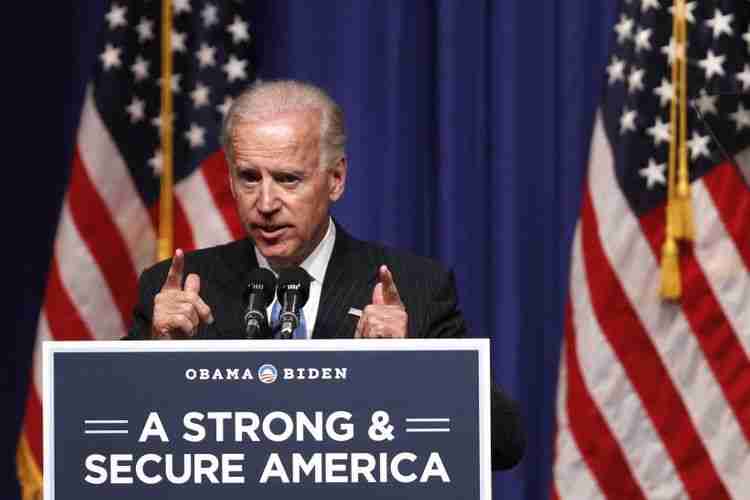 "Across the world, people come to this country with unrelenting optimism and determination toward the future. They study here, innovate here, they make America who we are. Donald Trump doesn't get that — we need a president who does." These are the words by Joe Biden on a social media platform a few months before he was going to make history. Biden made a quite clear narrative to make the stay of International students convenient in the US. It was opposite to all the red tape and the new, harsh regulations imposed by Donald Trump. Biden has been vocal for the rights of international and migrants students. So that is why International students like Joe Biden.
He is believed to not only defy the four-yearly visa suspension programs but also come up with more good policies for international students. 'Coronavirus Aid, Relief and Economic Security (CARES) Act' passed by the Congress in March 2020 can be extended to be an umbrella for international students as well.
The 'Deferred Action for Childhood Arrivals (DACA)' program brought into action by former President Barack. It was later defied by President Trump, can also be restarted by Biden. It would be a huge relief to migrant students in the USA.
Biden, voted to power has been the voice of international students. America is all set to be the dreamland for students all over the world. This is only because of his thoughts for international students, no wonder why they like Joe Biden.
Suggested Blogs:
International Students – Foreign students like JOE BIDEN
International students in America have become much of a political issue lately. However, for the rest of the time, it has always been an academic issue. Undoubtedly, America is the land of great universities. It has been home to great scholars from prestigious names as Harvard, Columbia, Yale, and Stanford.
Bright minds around the globe prepare to get admission in the country. It is a hard opportunity to crack and is celebrated as a success. International students have not only taken admission in America but have also constituted a great name not only for themselves but also for the states.
In the year 2019, international students made up 5.5 percent of students in the colleges in America with a whopping number of 1.1 million under J-1 or F-1 visas. The number may seem good but the questions arose as this was a considerable fall in the figures from the last year. Rounding up the stats, the international students made up one-third of the public revenue to be collected by the public universities.
The Student and Exchange Visitor Program (SEVP) categorizes International students into two sects:
Students with F-1 visas
These are the non-immigrant students who are staying in the US to complete an academic program of study under an SEVP-certified school or program.
Students with J-1 visas
These are the non-immigrant students who are staying in the US to complete a vocational program of study under an SEVP-certified school or program.
Read more:
US prefer Biden over Trump
We talked about international students liking Joe. Let us have an insight over the fact that how America voted for Joe Biden over Donald Trump not only for the good of international students but also for the higher education in the US.
January 20, 2021, will be a great day for America. Joe Biden will create history while taking the charge as America's 46th president. Biden is the president who had highest number of votes.
Joe has a vision – INTERNATIONAL STUDENTS like JOE BIDEN
Unlike his predecessor, Joe has a firm vision and plan to strengthen higher education in the country. It is being hoped that Joe will call the orders passed by Trump back which may trouble the international students there.
Donald Trump tried to block the entrance of black, brown, and Muslim communities to America. Joe Biden has repeatedly called it 'abuse of power'. And hence, may open the doors to college applicants from many countries without the hassle.
Trump's rule against VISA – INTERNATIONAL STUDENTS like JOE BIDEN
Donald Trump proposed the notorious rule that would suspend the visas of the international students in either two or four years depending on the country where they belong. Apart from that, there has also been an echo of the orders which asked the international students to leave from the US if the course is conducted online.
Joe Biden has been expressively against on all such issues. Moreover, Joe Biden's liberal image to stand for the right, credibility to continue the legacy of Barack Obama. And the ability to show him as one of their own to working-class citizens has definitely made Americans absolutely love him. Hence, to no one's surprise, the US prefer Biden over Trump.
US jobs created
US jobs created by Donald Trump exposed themselves when 65 million people filled the form to take unemployment benefits during March 2020. There is no doubt about the fact that the Coronavirus pandemic has had a negative impact on the global economy. But, such depreciation in America was not at all taken well by the citizens.
There arose a number of issues as underemployment and taking up of retirement due to an unsure employment situation. To hit the bull's eye, Joe Biden came up with the proposal to 'Build Back Better.' It talks to give an edge to the US created jobs.
Better Jobs – FOREIGN STUDENTS like JOE BIDEN
It has been estimated that approximately 11 million jobs have been returned to the economy. It is giving support to a better employment rate. However, Biden's vision towards better jobs, green energy jobs has definitely interested the masses.
The cumulative liberal policies' vision by Biden towards higher education and US jobs created with more sustainability. And consideration to climate change definitely shows the progression to the nation. 
Suggested Blogs:
Studying in America for International students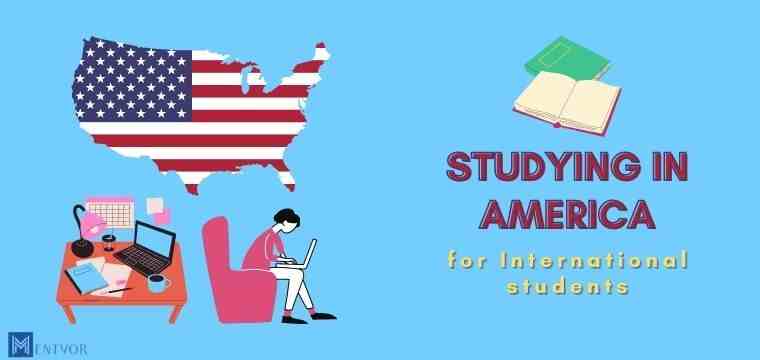 America has always been a dream to many, from science, law, or management students to humanities students. For almost every stream of study, it forms one of the premium options owing to its best of the universities. It is definitely not easy to get into these universities as they have a difficult entrance test procedure. However, even if you decide to be one of it with your due diligence, there are many points to ponder on.
However, there are people to help you during the chaos as an international student advisor. An international student advisor advises one to pick up the stream in which they have an interest and are adept at with a superior aptitude for a subject.
Abroad or Local – FOREIGN STUDENTS like JOE BIDEN
An international student advisor can be availed of help by students of any stream. For example- management students while going for higher studies get confused between studying further from abroad or to seize domestic opportunities. Similarly, humanities students can have trouble understanding that which country or college will suit them best.
All the forewords and suggestions are important while choosing the university or the subjects to study. America is all set to be great again for the students, but it is one's liability to choose the best as per their own persona. So That's why International students like Joe Biden.