Introduction – Books every leader must read
Leadership is not limited only to people born with skills. People who have the desire to learn and polish their skills can also be a good leader. However, there is no definite route to attain leadership skills. So, how does one sharpen their management skill and become a good leader? Simply, by learning from the experienced names in the business. The best books on leadership skills are capable of fulfilling these requisites. Also, we can motivate ourselves and learn from the experience of others. Through the Best Books on Leadership and Management, we can theoretically understand how different things work.
There are several best books on leadership development through which you can hone your skills. So, do not worry if you are a beginner; we have got you covered and listed the below for your ease. Therefore, bring them to your ultimate benefit.
We bring our list of 24 best books on leadership 2020 to unleash the inner leader in you.
Elon Musk: Tesla, SpaceX, and the Quest for a Fantastic Future – our top pick in the books on leadership
By Ashlee Vance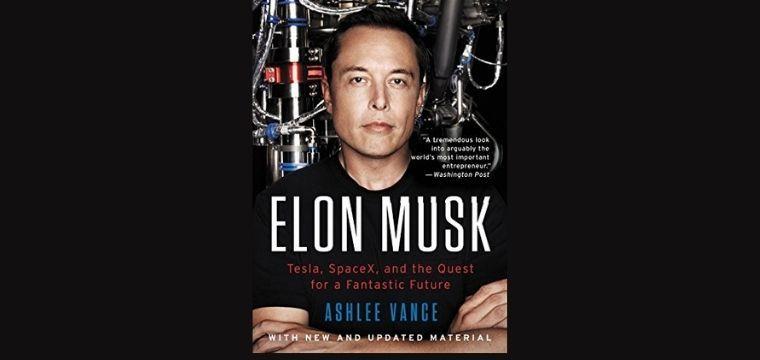 Elon Musk is not just an entrepreneur; he is a visionary. He strives forward to see face to face with the future that welcomes humanity and even beyond that. Through the book by Ashlee Vance, you will get to know how Musk is saving humanity. Also, you'll get to see entrepreneurship through his experience of hardships to success and everything in between. This can easily be one of the best books on leadership in 2020 with a Goodreads rating of 4.2.
Good to Great: Why Some Companies Make the Leap … and Others Don't – A must read best book on leadership
By Jim C. Collins
What exactly makes a company great? Your choices! Because your choices will direct you towards your goals. Through his book, Jim Collins explains how good companies reach the top in the business. One of the best books on leadership and development, Good to Great, pinpoints the characteristics of a great company. So, give this a go and understand the importance of discipline and hard work. Also, this book has a rating of 4.1 on Goodreads.
Primal Leadership: Unleashing the Power of Emotional Intelligence
by Daniel Goleman, Richard Boyatzis & Annie McKee
This book discusses the most uncommon aspect of the business. The authors emphasize the emotional aspect which no one discusses enough. The book talks about self-awareness and how to manage it. Primal Leadership is one of the best books on leadership skills with 4 as its Goodreads rating. And a must-read for people who wish to see a different perspective.
Suggested Blogs:
The 21 Irrefutable Laws of Leadership: Follow Them and People Will Follow You
by John C. Maxwell
A book by number-one New York Times bestselling author, John Maxwell, is a must-have for all the people who aspire to be a leading figure. The 21 Laws. The 21 Laws with 4.2 rating provide practical insight into growing your team and moving forward to your cause.
The One Minute Manager – a must read book on leadership
by Ken Blanchard & Spencer Johnson
One of the best books on management with Goodreads rating of 3.9. One minute teaches everyone about effective administration. Also, the book teaches you about positive communication. This book provides you with knowledge on dealing with people, be it co-workers or people outside of work.
The Five Dysfunctions of a Team
by Patrick Lencioni
This piece by Patrick M. Lencioni teaches you the valuable lessons of business through an interesting story. The Five Dysfunctions talks about the application of management principles through narrating problems in a workspace. This book is a good guide for you on how to work with your team. Also, this received a rating of 4.1 on Goodreads.
On Becoming a Leader – One of the best books on leadership
by Warren G. Bennis
This book by Warren Bennis with a rating of 3.9, talks about the traits that define good leadership. He explains the foundations of leadership in a very informative manner. Also, he discusses in great detail how an organization aids in the growth of a leader.
The Innovator's Dilemma
by Clayton Christensen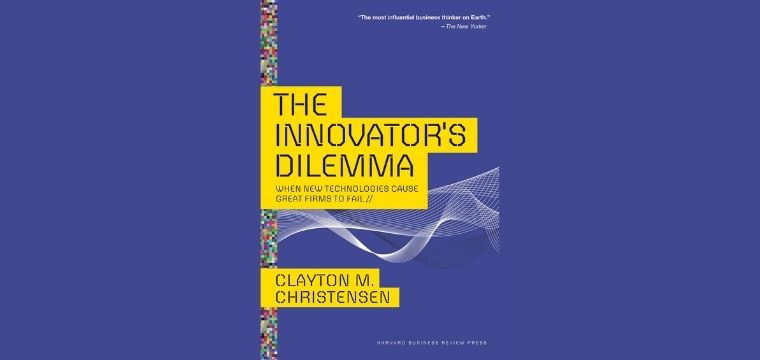 Stated as one of the best works, The Innovator's Dilemma is the famous work of Clayton Christensen. The author explains how a leading business can suffer a downfall. All because of unforeseen factors. He tries to explain the scenario through disruptive technologies, a term derived from his article Disruptive Technologies: Catching the Wave (1995). The book has a Goodreads rating of 4.
Suggested Blogs:
Leadershift: The 11 Essential Changes Every Leader Must Embrace
by John C. Maxwell
Through Leadershift, John C. Maxwell helps the leaders make management changes to aid their personal and organizational goals. In his book, John shares his account of eleven shifts towards career and individual growth. With as its Goodreads rating, it is a must-read for people who wish to change and improve their ways in leadership and management.
Dare to Lead
by Brené Brown
Brené, through her book, explains that leadership is not about the power and status given over people. Instead, leaders are accountable for recognizing the potential in people and helping them to develop that potential. This book with a rating of 4.2 is for everyone ready to choose courage over comfort, make a difference, and lead.
Leadership is an Art
by Max De Pree
De Pree relays the importance of building a relationship in an organization. He also explains the need for the generation of ideas and developing a valued system in the organization. Also, the book focuses on the effectiveness and efficiency of working in an organization and encourages creativity. This book is a must-have. It also has a Goodreads rating of.
Drive: The Surprising Truth About What Motivates Us
by Daniel H. Pink
Pink, in his non-fiction book, argues about the factors that move a person. Punishment and reward factors are old traditional methods now. The author talks about the motivation factor for most people; which is monetary benefits. Daniel Pink states three factors that support hassle-free working- Autonomy, Mastery, and Purpose.
Lean in: Women, Work, and the Will to Lead
by Nell Scovell & Sheryl Sandberg
The Facebook COO, Sheryl Sandberg, talks of empowering women in the work culture. Through her accounts, she advises women to make things happen and learn from the process itself. Lean in, one of the most debatable books on management talks of equality in the workplace and other issues. A must-read with a rating of 4 out of 5.
Thinking, Fast and Slow
by Daniel Kahneman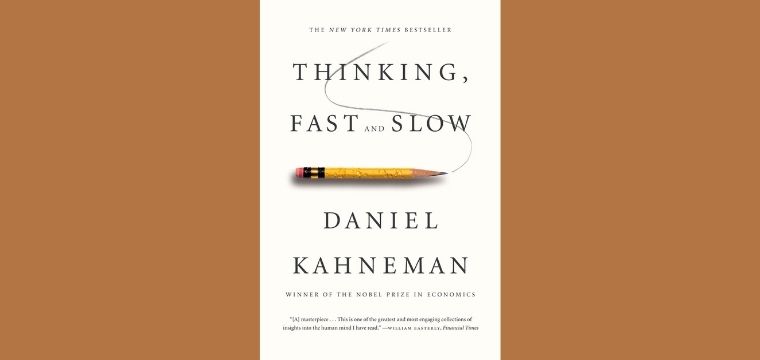 The author Daniel Kahneman bases his book on his research in collaboration with Amod Tversky. The Nobel Prize winner talks about the two ways in which the brain forms thoughts. One part being fast and emotional while the other being slow and logical. Also, Kahneman gives an insight as to how things work in professional and public life. An interesting and motivating read.
Leadership and Deception
by Arbinger Institute
Leadership and Self-Deception is the best word of mouth self-help book. The book guides people into realizing their self-deception. After that, it teaches you how to not fall into such destructive patterns. The book teaches you to break out of such a cycle and improve teamwork, trust, communication, and motivation.
Tribes: We Need You to Lead Us – a must read books on leadership
by Seth Godin
A motivational self-help book that encourages you to push yourself and exceed your limits. Seth Godin talks of leadership, social change, and creating a movement. With this book, people can understand the new way of leadership that works both ways. For successful leadership, one needs to rely on the people as well as the head who leads. Hence, explaining the meaning of "Tribe".
The Coaching Habit: Say Less, Ask More & Change the Way You Lead Forever
by Michael Bungay Stanier
This book is what you need to shift from a traditional how-to manual. The Coaching Habit is an outlook on active coaching skills. The book gives you essential coaching questions that yield great results by saying less and asking more. This book is a must-read with a rating of 4.
The First 90 Days: Proven Strategies for Getting Up to Speed Faster and Smarter
by Michael Watkins
Transitions are hard, and this book talks of challenges people face through the same. One of the best books on leadership, The First 90 Days, offers approaches to use while facing transitions. Whether it's people embarking on a new journey as an employee or CEO, everyone benefits from this book. A must- 'motivational' read.
The Effective Executive: The Definitive Guide to Getting the Right Things Done
by Peter Drucker
The title of the executive is the most prominent position that he/she holds. The Effective Executive is one of the best books on leadership and management. This classic, by Peter F. Drucker, talks about the most-effective trait of an executive. And so, one should definitely give it a read.
The Lean Startup: How Today's Entrepreneurs Use Continuous Innovation to Create Radically Successful Businesses
by Eric Ries
All the young entrepreneurs? This one is definitely for you. This book is for everyone who aspires to start a new business. It gives an account of Ries' personal strategy for start-ups. If you want to explore new ways to begin your entrepreneurial journey, this is the book for you.
Leading Change: An Action Plan from the World's Foremost Expert on Business Leadership
by John Kotter
Leading Change is the most-renowned book on change management and leadership. John Kotter lays out the process that a company goes through to achieve the goals. The author talks of the eight-step process to achieve positive results for the organization. Give it a read and decide for yourself.
Emotional Intelligence: Why It Can Matter More than IQ – Books every leader must read
by Daniel Goleman
Emotional intelligence often gets neglected. However, it is as important as the intelligence quotient. Goleman talks about the importance of emotional intelligence. Also, the author lays out five significant skills. Incorporating these skills can impact overall development in areas such as the professional front.
Execution: The Discipline of Getting Things Done – One of the best books on leadership
by Larry Bossidy & Ram Charan
The ability to get things done right is an essential aspect of management. The book Execution talks about the same attribute. The authors relay the importance of execution and its three essential pillars. The book with a Goodreads rating of 3.9 is a must-read for people for discipline and knowing the essence of things.
Books may be the guiding tool, but the hard work, dedication, and the will to achieve your goals come from within. Remember, books help them who help themselves.
Developing the Leader Within You – One of the best books on leadership
by John C. Maxwell
Developing the Leader Within You talks of the different styles of leadership and look through different ways of approach in management. The book, by John C. Maxwell, with a rating of 4.2 also lets people know the various methods for effective administration in any organization
The 7 Habits of Highly Effective People
by Stephen R. Covey
This book is one of the most-interactive self-help books written by Stephen Covey. The 7 Habits talks about understanding and developing the habits that help you succeed on any professional front. Through this book, you can understand how successful people achieve new heights through their work ethics and hard work.
Suggested Blogs: