Introduction – Best books on kindle unlimited
A room without books is like a body without soul. So check these best books on kindle unlimited.
Keeping these beautiful words in mind we can easily conclude the fact that books are our best friends. Those selfless friends which demand nothing in return and nourishes our mind and soul with a goldmine of knowledge and wisdom.
In the lockdown period, online reading platforms like Amazon Kindle became a major source of respite for all the booklovers as they were not able to order hardcovers for the fear of corona pandemic. I enlist those 25 best books on Kindle unlimited which are available for free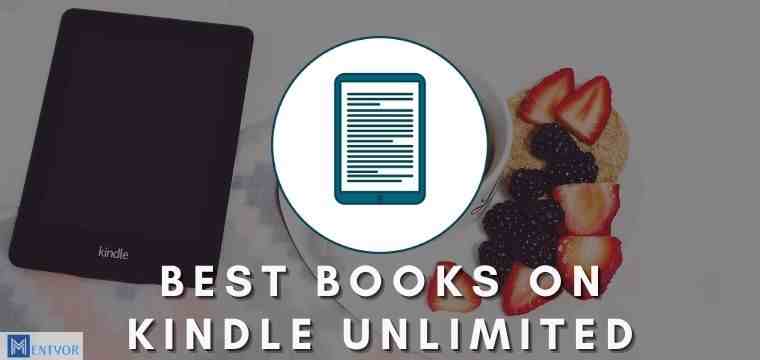 1.Nehru's 97 Major Blunders 4.13/5 326 ratings – One of the best books on kindle
There are all sorts of books available on the first prime minister of India, i.e- Jawaharlal Nehru..This book, Nehru 97 major blunders is authored by Rajnikant Puranik and it describes all the mistakes committed by Jawaharlal Nehru in his lifetime. Although in many instances , it appears to be an exaggerated account of all the mistakes and the reader gets an impression of the anti Nehru and a biased mindset of the writer.
2. Think straight: Change your thoughts, Change your life 3.89/5 6,802 ratings
This book by Darius Foroux is a guidebook on how to live a life free from unnecessary worries and tensions and can focus on our goals and objectives. In this book we find a beautiful concept emphasized upon. It has been told time and again by many people that we should find out that one thing that makes us feel happy and positive.We should proceed with it. There is absolutely no need to prove yourself in front of someone.
Some lines which I loved reading from this book and would like to reproduce here are-
Just sit down, be one with your thoughts, observe them and then, ignore them. That's all there is to meditation.
3. Life of Pi 3.9/5 1,352,449 ratings – a must read book on kindle unlimited
One of the most beautiful books written by Yann Martel and it can be classified as the best books on Kindle unlimited. It is a graceful and simple story of a young lad who is shipwrecked. He has lost everything including his family. He is alone on the boat with a hyena, an orang-utan and a Bengal tiger. This book narrates the sequence of events where Pi explained his life so far and the incidents which lead to the sinking of the boat.
Suggested Blogs:
4. Great Expectations 3.78/5 657887 ratings
This book by Charles Dickens is one of my personal favourites. It emphasizes on one of the most beautiful concepts i.e., life is not fair but it is still good. It revolves around the year 1812 where a 6 year old orphan boy Philip Pirrip [known as Pip] was raised by his sister and her husband. He develops a crush for the daughter of a lady called Miss Havisham. One day he is informed by his lawyer that he has inherited a lot of money from a benefactor and must leave for London immediately.
5. The White Tiger 3.74/5 1,59,600 ratings – One of the good free books on kindle
Another book which qualifies for the best books on kindle unlimited is The White Tiger written by Arvind Adiga. It was awarded the Man booker prize of 2008. I also liked its context with the title of the book. White tiger is a rare species in India. Similarly people from lower class are rarely considered by any political party and they continue to be poor and downtrodden.
6. The Hunger Games 4.3/5 64,42,132 ratings
This book series by American television writer Suzanne Collins has been one of the most cherished and priceless book series. The reason it should be in the list of best books on kindle unlimited as it makes you celebrate the spirit of life as you don't have to enter into a competition where we have to fight to death.
7. Harry Potter Series 4.18/5 20,137 ratings – one of the greatest books on kindle unlimited
The Harry Potter series has been made into feature films and according to me there will be hardly anyone who has not read the series. This series comprises several such books which filled our childhood with lots of love, fun and magic.
The Harry Potter and the Philosopher's Stone
Harry Potter and the chamber of secrets
The Harry Potter and the Prisoner of Azkaban
Harry Potter and the Goblet of Fire
The Harry Potter and the Order of the Phoenix
Harry Potter and the Half Blood Prince
Harry Potter and the Deathly Hallows
8. The Hangman's Daughter Series 3.7/5 73,891 ratings
This series is meant for the readers who love an ambitious storyline with heroes and villains. It gets interesting as the climax approaches.
9. Slaughterhouse Five 4.1/5 11,39,111 ratings
Slaughterhouse Five by Kurt Vonnegut is the experience of a writer as POW in Dresden, German when allied forces bombed it. The feelings of grief, pain and sadness makes this book worth it in the list of Best books on kindle unlimited.
10. War Brides 3.8/5 41,752 ratings
War Brides narrates the story of five young women who come together in a small Sussex village in 1939. They faced pain and hardship and formed a bond lasting through lives.
11. The Hundred Year Old Man who climbed out of the window and disappeared 3.8/5 2,17,891 ratings
This novel is written by Jonas Jonasson and seems an adventurous thriller. It describes the character of Allan who is on the run with a suitcase full of money and gangsters behind him.
12. Because She Loves Me 4.0/5 17,706 ratings
This book describes how Andrew Summer meets a girl called Charlie. It seems to him that his bad luck has come to an end but he realizes that someone is following them.
With a captivating storyline, this book definitely qualifies to be in the Best books on kindle unlimited.
13. World War Z: An oral history of the zombie war 4.0/5 4,45,777 ratings – One of the best horror books on kindle
This horror novel definitely deserves a place in the best books on Kindle unlimited because of its out of the box storyline and zombie's as principal characters. It is written by author Max Brooks.
14. Cold in July 4.0/5 2,018 ratings
This novel written by Joe R Lansdale is one of the best crime novels with a very promising storyline where a person shoots a gun wielding burglar. The father of that burglar wants him dead but soon realizes that the burglar is not his son.
15. The Detective's Daughter series 3.39/5 4172 ratings
This series tells the story of Stella Darnell who runs a successful cleaning company in West London and her father was a senior detective. Taking inspiration from his father Stella roots into shadowy places and restores order. It is written by Lesley Thomson.
16. 2001: A Space Odyssey 4.15/5 2,62,905 ratings
One of the greatest selling science fiction novels by Arthur C Clarke, it tells the story of how an enigma is uncovered on the moon and how men are sent deep into our solar system to discover its implications. The reason it deserves a place in the best books on Kindle unlimited because of its unique storyline and interesting concept.
17. The Moaning Of Life : The Worldly Wisdom Of Karl Pilkington 4.02/5 2,548 ratings
Karl Pilkington is above forty and he doesn't have any family. He is called an idiot in the job he is doing. He decides to travel and go on a series of adventures around the globe to find out how different people approach different issues of life.
A book full of humour and strengthening the will to live life heads on, this book is to be definitely included in the list of best books on kindle unlimited.
18. The Thief Taker Series 3.78/5 5,586 ratings – one of the best crime books on kindle unlimited
A crime thriller which narrates the story of Charlie Tuesday, a thief taker who is chasing the serial killer having the monstrous appetite to destroy London. This pursuit by Charlie takes us into the era of old London where we see elements like blood spells, witchcraft etc. Written by C.S Quinn, this finds place in the best books on Kindle unlimited.
Suggested Blogs:
19. The Magpies 3.90/5 26,368 ratings
A couple moves in their first home together with the hope of starting a family. Their hope for a bright future is dashed to the ground when they encounter some horrific experiences. Will they be able to make it?
Written by Mark Edwards, this story takes into account the thriller aspect which makes it an interesting read.
20. Gray Justice 3.9/5 8,494 ratings
An ex soldier sees the killing of his wife and son via a career criminal. He can't digest the fact that their killer is let off after the time served on remand. He abducts five repeat offenders and asks the public what should be done? Should they be allowed to continue or if Britain has seen enough. It is written by Alan Mcdermott.
21. Death Comes To Pemberley 3.3/5 91,989 ratings
It can be called a recreation of the novel pride and prejudice by Jane Austen by P.D James. P.D James tastefully recreates the novel where the characters of the novel are drawn into a tale of murder and emotional confusion.
22. Into the Darkest Corner 4.09/5 63,833 ratings
Written by Elizabeth Haynes, it is a story of a woman who breaks up with her partner due to his controlling and erratic behaviour. Years later she is drawn to her attractive neighbour but one day the phone rings.
23. Finding Happiness 3.6/5 57 ratings – one of the life changing books on kindle
A story of a boy who is pressurized to do what his father wanted him to be a surgeon. Although he wants to be a painter and one day runs away from his home to follow his ambition. This book is written by Emma Bliar.
24. Wuthering Heights 3.86/5 13,56 780 ratings
This book is often criticized for the fact that it has flawed characters but I found it interesting. It is due to the fact that I perceive the immorality and the dramatic behaviour as realistic. The aspect of realism in this book is quite beautiful. It is written by Emily Bronte and Kim In Goo.
25 .The Tom Gates Series 4.18/5 10,453 ratings
L.Pichon's book is an absolute delight for kids. The fans of the wimpy kid will love the character of Tom who likes to draw pictures and write about various kinds of stuff. He is said to be number 1 in terms of telling excuses and is a creative storyteller.
Some More Interesting Topics for you to Read: