Introduction – how to study in winter vacations
Studies are an integral part of building a strong base and understanding the concepts thoroughly. Through studying, you can enhance your reasoning skills and upcoming challenges. While you can always devote time to studies in a daily routine, students willing to schedule extra time for the same purpose can always utilize vacations. Sure, holidays mean enjoyment and leisure activities, but when planned accordingly, students can achieve a workable study schedule while being on vacation. So, the question arises here is How to Schedule Studies During Winter Vacations?
Summer vacations are comparatively easy to work; You can get up early, go for a jog, clear your mind, and then plan your schedule accordingly.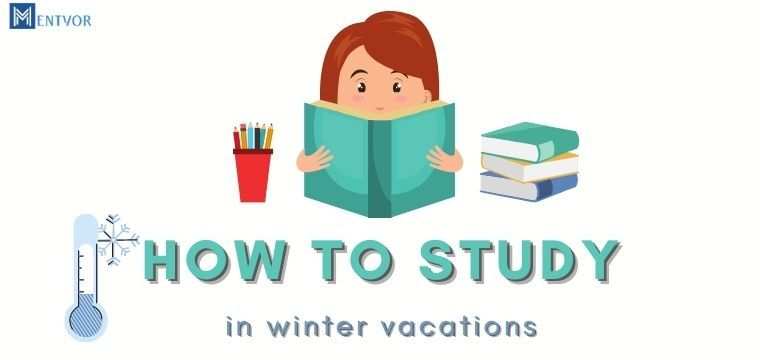 Winter, on the other hand, is quite bothersome. You find it hard to wake up early; you struggle with sleep, and you take more time in doing tasks. And above all, the freezing, teeth chattering cold breeze & weather. Everything is comfortable when you're under the warm blankets! Moreover, you have all your midterms and exams after the winter break. In such a case, you must find yourself thinking about stuff like how to schedule studies during winter vacations? Or you might look for study plans for winter break, or even tips to study better.
Do not worry! As we will give you essential tips to direct your mind towards studying in winter breaks through a proper schedule!
Suggested Blog:
Healthy & Timely Meals – how to study in winter vacations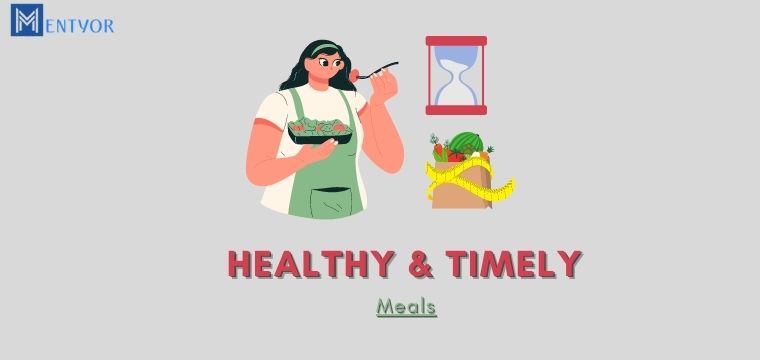 A healthy meal equals a healthy body and mind. You should always eat foods that are easy to digest and give you the energy to function throughout the day. Avoid eating junk food as consumption of such foods will make you feel lethargic. Also, staying hydrated is essential for you to feel refreshed. So, make sure you keep on taking an adequate intake of water throughout the day. And most importantly, take your meals timely. Neither too early, nor too late. Happy tummy makes you enthusiastic and your mind happy and eventually it will help your studies during vacations.
Set a Study Agenda for winter vacations
Goals, whether short-term or long-term, can help you achieve the desired result you want. You can plan your study schedule by setting a Schedule Studies During Vacations goal or target you wish to accomplish during the vacations. These goals will motivate you to maintain a routine, which consists of timely planning of your day so that you don't deviate from the study plan. You can also create a time-table to remind you of the duration you will be studying and even keep a note of the subject you will cover per day. Also, we suggest you not to forget taking short breaks between your study sessions.
Subjects or Chapters on Priority
You can prioritize the subjects or chapters you wish to study first or you think needs more of your attention. There may be subjects in which you perform well and some subjects where you need to pay more attention than the rest. Identify the strengths and weaknesses, meaning where you perform exceptionally and where you need improvement. After that, allot the time for the subjects in which you need to pay extra attention. You can also keep a day fixed for a particular subject so that you can focus only on one course at a time. This is one of the important things on scheduling the studies in vacations.
Divide the Study Material into Section/Parts
For some students, understanding concepts through lengthy content can be burdensome. To get a better understanding of a topic as a whole, you can divide it into parts. Dividing the study material into parts will help you to understand the concepts one by one. You won't feel the burden of lengthy content, instead focus on the learning aspect of the subject.
Understand Not Memorize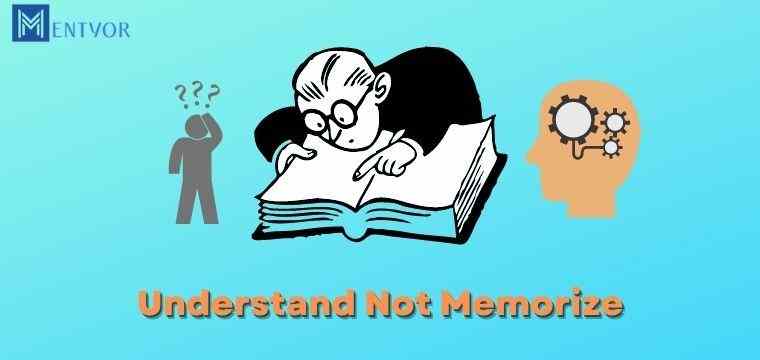 How to memorize a subject, you ask? We say, Don't! But wait, this is not how it seems. We want to say that whenever you study, do it for the learning and not memorizing just for the sake of it. What is the use of blindly memorizing the subject when you won't understand the concept behind it? A good study schedule always includes a session that devotes time to understanding the reasoning and not the scoring. Of course, marks matter, and you have to work hard towards scoring them. There is no shortcut when it comes to scoring good marks. But we promise, if you understand the concepts, you will surely score well. So, quality over quantity, always. By understanding something you get interested to read more and thereby your study in winter vacations will go in the write path.
Suggested Blogs:
Reading and Writing goes Hand in Hand
Not everyone can have a photographic memory. So, what's the course of action you take to imprint the subject in your brain? The answer is to write! You can always make a habit of noting down everything you read. Making notes yourself will make it easy for you to remember the subject and also give you an idea about the answer structure. Meaning, you will be able to frame the answers accordingly in the examination because you practiced writing while reading your subject.
Social Media Distancing
It's no new news that social media has made everyone a web addict. Everyone spends most of their time on social media. Using the internet to gain information and check important mail shouldn't be a problem, but things get out of hand when you start surfing & scrolling your social media wall. You log in once and never close the app. To pay uninterrupted attention to your studies, avoid social media. You must be wondering how to stop using social media? Is it easy? You can always start by limiting the use by installing apps that will not allow you to access social media apps. Also, you can use limiter apps to set limits on your social media usage. Or, set a target, achieve it and as a reward get bonus time to surf & enjoy.
Avoid Screen Time
You might be wondering as to how to avoid screen time? Apart from social media, excess screen time comes in form of games and OTT platforms. These can affect your concentration on your studies. Excess of screen time can result in poor concentration. Furthermore, it may also put a strain on your eyes, resulting in weak eyesight. On the other hand, you can also feel tired and hard to fall asleep easily. Limit your screen time; self-discipline plays an important role in this. Just like social media, allot time for your screen usage. Just a bit of monitoring will do its job. In winter reading something and especially study in winter vacations will always help after going back to school.
Get Moving! – Study during winter vacations
Winters surely make you lazy, but you don't have to back down. Do not surrender to the warm, comfortable blankets. Get your body moving; you need to stay fit to get your body the right amount of oxygen and the benefits from healthy timely meals. Push yourself to wake up early, even in winters. Take a walk outside or inside your home as well. Indulge in some sort of exercise to feel more energetic. Don't sit at the same place for too long. You don't have to exert more energy than required.
Schedule Time for Relaxation
Don't stress yourself out. Remember, a healthy mind is equally necessary as a healthy body. Take breaks whenever required. Anxiousness and tension will distract you from focusing on the subjects. As a result, you won't be able to remember the concepts and harm your studies. Remember, nothing is more important than your mental health. Therefore, invest your time wisely. In addition, an easy way is, assign a brief study time of say 20 minutes and take a short break of 10 minutes. This way, you will have a good concentration and won't get fed up or distracted easily.
Academic excellence is indeed necessary and beneficial. But also make sure you participate in extracurricular activities as it enables the holistic development of an individual. Also, compete with none but yourself to achieve the best results. So, playing is equally important as studying. Just, monitor your timing. Keep working hard to the best of your abilities, and you may see the results soon! Wish you luck!
Some More Interesting Topics for you to Read