A thunderstorm, as the name suggests, is a violent weather disturbance accompanied by lightning/thunder and severe storm. It is also known as an electrical storm or a lightning storm or hurricane. According to news there is a severe thunderstorm warning in Fairfax County of Northern Virginia, USA.
The Earth's atmosphere changes during the occurrence of this storm and is characterized by heavy rainfall, dense clouds and lightning, along with loud, audible thunderous effects.
---
HOW DO THUNDERSTORMS FORM?
Thunderstorms originate when warm, wet air rises in a massive, quick air stream to cooler areas of the atmosphere, forming layers of warm, moist air. The liquid in the air stream condenses there, forming massive cumulonimbus clouds and, eventually, precipitation. Cooled air columns then fall to the ground, causing severe downdrafts and horizontal winds.
Electrical charges build up on cloud particles at the same time (water droplets and ice). Lightning strikes when the electric charge in the atmosphere builds up to a very high level. Lightning heats the air it passes through so rapidly and strongly that shock waves are emitted, that are heard as thunderclaps and rolls.
They can sometimes be accompanied by swirling air vortices that become concentrated and powerful enough to give rise to tornadoes.
---
FAIRFAX COUNTY | SEVERE THUNDERSTORM ALERT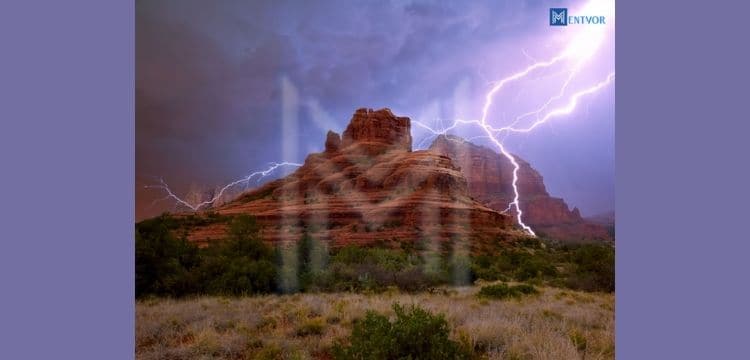 A Severe Thunderstorm Warning has been issued by the National Weather Service in Sterling, Virginia, which is predicted to last until 4:45 P.M. EDT(Eastern Daylight Time) 26th May, 2021, Wednesday.
The radar indicated thunderstorm in Fairfax County is moving with a windspeed of 30mph – 60 mph and a warning has been issued in the following areas: Northern Virginia's Southeastern Loudoun County, The City of Fairfax County, Northwestern Fairfax County, Northeastern Fauquier County, and The City of Manassas Park, Northwestern Prince William County in northern Virginia, The City of Manassas in northern Virginia.
The Natioal Weather Service has also stated that some trees and huge branches will fall as a result of the strong winds. This could cause harm to anyone who are outside, as well as damage to homes and automobiles. Roadways can be clogged by a variety of factors. It's possible that there will be isolated power disruptions. Light objects that aren't properly fastened can become projectiles. The people of Fairfax County have been advised to stay safe, indoors and keep to the lowest floors of their buildings.
Fairfax County's severe weather disturbance could also impact Centreville, Reston, Annandale, South Riding, Herndon, Fairfax County, Mantua, Dulles International Airport, Burke, Linton Hall, Oakton, Sterling, Chantilly, Merrifield, Bull Run, Haymarket, Arcola, Manassas, Sudley and Manassas Park.
---
HURRICANE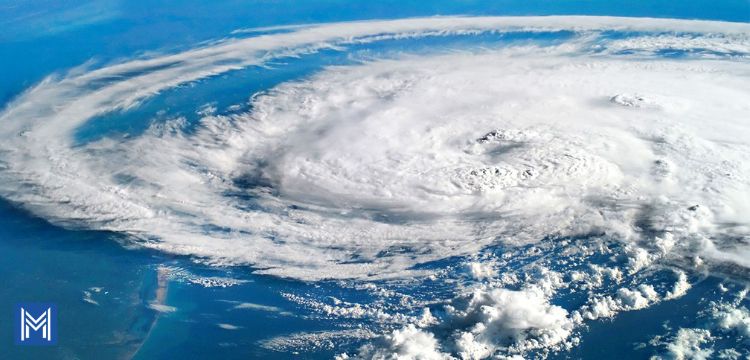 A hurricane is a tropical cyclone with winds of at least 74 miles per hour (119 kilometres per hour), rain, thunder, and lightning, and that occasionally moves into temperate latitudes.
---
What makes a storm qualify as a hurricane?
It must be a wind of force 12 on the Beaufort scale (equal to or exceeding 64 knots or 118 km/h). In the Atlantic, these storms are known as hurricanes, whereas in other areas of the world, they are known as typhoons and tropical cyclones. There must be warm ocean water and wet, humid air in the area for one to form.
Katrina, which struck New Orleans in 2005, is a classic example of this destructive storm.
---
5 Interesting Facts About Hurricanes: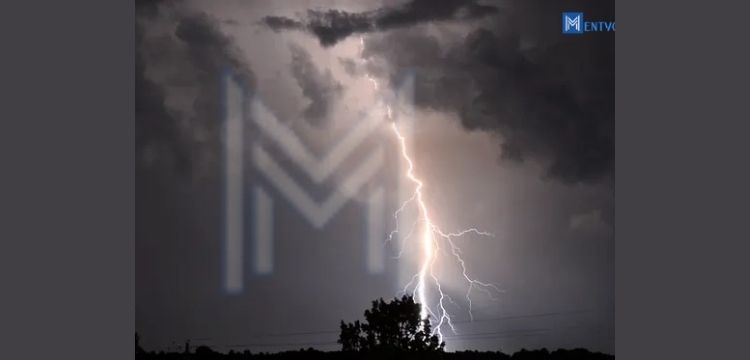 They dump around 2.4 trillion gallons of rain each day.
They only went by feminine names from years 1953 to 1979.
The Galveston Hurricane of 1900 was the deadliest one in history, killing an estimated 8,000 people with one strike.
40% of all hurricanes in the U.S. strike Florida.
It has a wall of clouds that surrounds the 'eye' of the cyclonic storm known as the 'eyewall'.
These thunderstorms and hurricanes might feel daunting, destructive moves of nature. But there are a few precautionary steps we can take to protect ourselves from them, like staying indoors on the lowest floor of high-rise buildings, not touching wet electrical appliances, staying away from power lines & floodwater and eating safe food & drinking clean water.
These simple tips can help you save yourself and your family from the wrath of nature caused due to thunderstorms, hurricanes and other types of cyclonic storms.