What is a reflective report? | How to write a reflective report on group work?
Searching for how to write a reflective report on group work? First, we'll need to discuss that what a reflective report is. A reflective report is a detailed critical analysis from the student's point of view. The student needs to clearly define the aim of the topic, efforts in the project and learning from the project. The reflective writing can also include general feedback on the topic, the student's opinion and the student's personal strengths and weaknesses that were revealed during the project.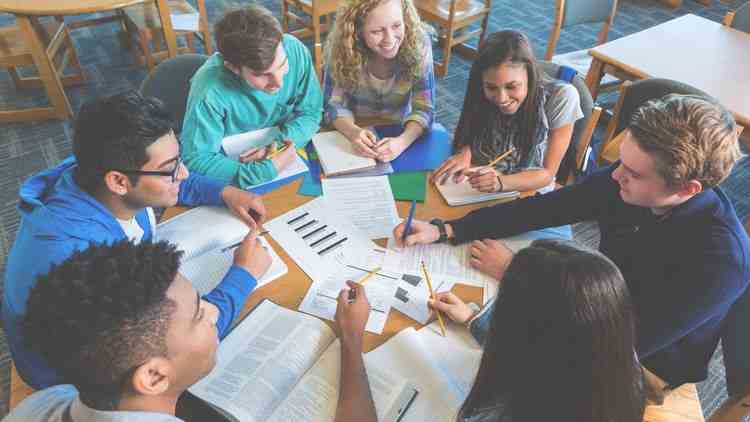 Tips on how to write a reflective report on group work
Group work is an activity that builds the entire personality of the student. Based upon his participation, he can either become a leader or be an indifferent person. It is imperative for any student to undertake group work as in the real world there is nothing that can be achieved with solitude. Group exercises bring out the best and the worst of a person in times of distress. So a student's view on group exercise can range from negative to skeptical to positive.
For writing a reflective report on group work, we first should understand the main aim as to why group the group work was given. Group works are assigned to the students to imbibe a congenial and pleasant personality to students. While in a job or as an entrepreneur, a person needs to be adaptable to work with people who are not like him. It can be excessively frustrating if you don't develop these qualities as a student. For a group work, it is advised to be the most resourceful member of the group. The more efforts you put in, the more you'll learn.
Often people who are introverts are able to overcome their shyness while working in a group task. So to write a good reflective report on group work one needs to clearly identify the weaknesses and strengths prior to the start of the assignment and then the weaknesses overcame by the student after the completion of the assignment. A student needs to work on his weaknesses for his personal development and put his strengths to work for the upliftment of the team as a whole. So a reflective report on group work can only be student-specific.
Now you are able to answer the question of How to write a reflective report on group work. If you still face any difficulties just come at Mentyor.
We at Mentyor have a team of over 220 experts who strive to give you the best Online Assignment Help, project help, Online homework help to students across the world. Our experts are professionals working as engineers, managers, doctors, academic professionals who have studied at eminent colleges of the world. Mentyor has carved out its own niche in providing assignment help to the students at the most pocket-friendly prices. Offers await you at Mentyor!