If you ask a handful of young, aspiring tech entrepreneurs whom they admire the most, they will typically take the names of business tycoons like Steve Jobs, Elon Musk, Mark Zuckerberg, Bill Gates, etc. But few will mention the name of someone who has managed to turn an ordinary bookstore into one of the world's largest retail stores – Jeff Bezos, the founder and CEO of Amazon. Let us take a look into Amazon SWOT Analysis and marketing strategy of Amazon.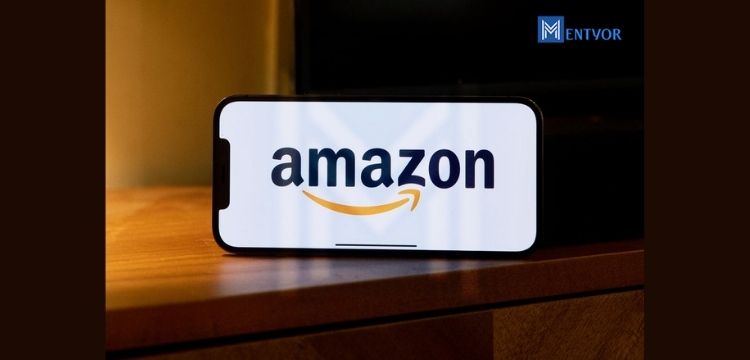 Jeff Bezos is more than just a store owner. He's also involved in several other projects, including Blue Origin, a private space company. He is the CEO of Amazon which is arguably the world's largest online retailer.
---
AMAZON SWOT ANALYSIS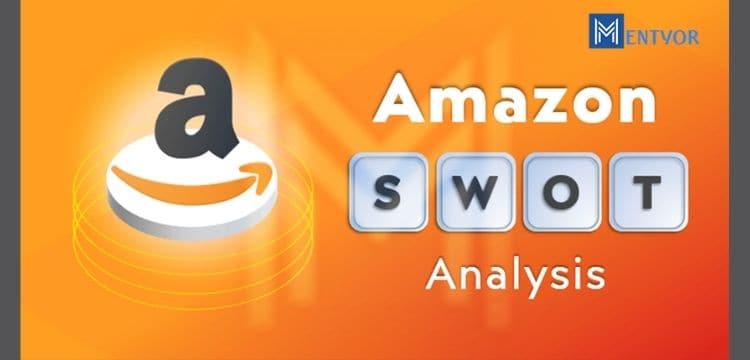 This Amazon SWOT analysis explains how the world's largest online retailer leveraged its competitive advantages to become the retail industry's dominant player.
Let's take a closer look at this online retail behemoth and use Amazon SWOT Analysis to better understand the company's commercial position in the market.
In 1994, Amazon was founded by Jeff Bezos. Initially, the company began as an online bookstore, but it quickly evolved into a leading online retailer, selling practically anything from A to Z, as its logo cleverly suggests.
This identifies all of the company's most important strengths, weaknesses, opportunities, and threats. If you want to know the details of the Amazon SWOT Analysis, read on.
---
AMAZON'S STRENGTHS | AMAZON SWOT ANALYSIS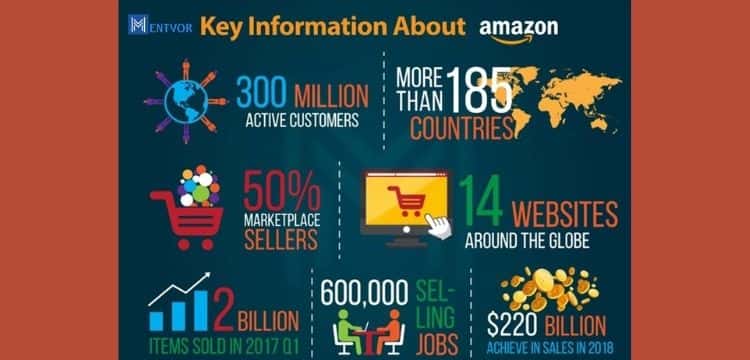 Amazon's strengths of the Internal Strategic Factors are discussed below in this section of Amazon SWOT Analysis.
Strong Brand Name
As a worldwide e-commerce giant, Jeff Bezos's company Amazon enjoys a dominant market position and a solid brand image with a good reputation. The CEO of Amazon said that the company's name would be "Amazon," representing the seemingly endless South American river with its countless branches.
Amazon Brand Value
Amazon is placed #2 in Interbrand's Global Brand Ranking 2020 (Apple is #1 and Google is #3), with a brand value of approximately $200 billion.
Highly Customer-Centric | Amazon SWOT Analysis
The company Amazon serves a big number of clients for basic requirements at low pricing. As a result, it has become a customer-focused brand resulting in its huge popularity.
Amazon Has a Lot Of Third-Party Retailers
Because of Amazon's enormous traffic volume, a great number of third-party retailers have joined the platform to market their products. According to data from Amazon's Fulfillment by Amazon (FBA), there are over 2 billion items available from third-party vendors.
Differentiation and Innovation | Amazon SWOT Analysis
Amazon is constantly coming up with new and inventive product and service ideas, such as the ambitious drone delivery service and the Withings Aura Smart Sleep System. This distinguishes the company from the competition.
Amazon-Truly a Market Leader
Amazon is the market leader in the online retail industry, with a market capitalization of over $1 trillion and yearly revenues of over $386 billion.
---
AMAZON'S WEAKNESSES | AMAZON SWOT ANALYSIS
This section of Amazon SWOT Analysis talks about the weaknesses this retail giant has in its internal strategic factor.
Amazon Has An Easy To Replicate Business Model
In today's digital environment, online retail firms have become rather widespread. As a result, rival companies can easily copy Amazon's business model and marketing strategy. A few businesses are competing with Amazon. Flipkart, Barnes & Noble, eBay, Netflix, Hulu, and Oyster are just a few examples.
Unfair Use of Third-Party Data
Engaging in unethical business practices erodes confidence and exposes companies to legal liability. In the European Union, Amazon is facing antitrust charges for collecting and utilizing data from third parties to compete against them. If found in violation, Amazon might face a punishment of up to 10% ($28 billion) of its yearly revenue in 2019.
Amazon is Losing Margin In a Few Areas
Amazon has suffered losses in a few markets, including India. Free shipping to clients may be one of the factors that expose some sectors to the risk of losing profitability.
Employee Strikes | Amazon SWOT Analysis
Amazon's operations can be disrupted by employee strikes. Due to unsafe working conditions, Amazon employees in Germany went on strike, halting operations at six distribution hubs.
Declining Customer Safety
As Amazon's product offerings grow, screening each product and ensuring the greatest level of safety becomes more difficult for the company. Amazon was recently ordered by the US Environmental Protection Agency (EPA) to remove a wide range of pesticides and dangerous products from its site.
Limited Physical Presence
Amazon owns only a few physical locations. This can make it difficult to get buyers to buy items that aren't available in internet stores.
---
AMAZON'S OPPORTUNITIES | AMAZON SWOT ANALYSIS
Amazon has a lot of spheres that offer opportunities for improvement of its company valuation and reduce its weaknesses. Some of these external strategic factors are highlighted below.
Amazon can increase its competitiveness versus big-box retailers and engage people with the brand by increasing the company's brick-and-mortar stores.
Amazon can leverage backward integration (when a firm buys another company that offers the products or services needed for its production, this is known as backward integration). This can help differentiate its offers and increase profit margins by expanding the production of in-house brands such as Amazon essentials.
Amazon can easily buy into more and more e-commerce companies. Increasing the number of e-commerce enterprises acquired can improve the company's market share and lessen competition.
Amazon commits to have a beneficial impact on the environment by launching electric rickshaws in India. The CEO of Amazon, Jeff Bezos, plans to deploy 10,000 electric rickshaws for delivery in India by 2025, with this objective in mind.
---
AMAZON'S THREATS | AMAZON SWOT ANALYSIS
Every company has some external strategic factors which are often susceptible to threats in the near future. Amazon has its own list of threats:
Human Rights Violations in Supply Chains and Labour Sources –
Amazon is one of three retail behemoths under investigation by the US State Department for maintaining supplier chains and labour sources linked to human rights violations. This puts the e-commerce behemoth at risk from a reputational, economic, and legal standpoint.
Cyber Crime Threats | Amazon SWOT Analysis
The rise in cyber crime may have an impact on the company's network security system. Recently Amazon CEO Jeff Bezos' mobile telephone was hacked by a malware file transmitted straight from Saudi Arabia's official WhatsApp account, according to researchers. This poses a serious threat to the company if they are vulnerable to such cyber attacks.
Extreme Competition
Amazon can be aggressively pushed by strong competition with large retail companies such as Walmart and eBay. Moreover, Amazon is currently competing with the following companies: Apple TV+, Netflix, Disney+Hotstar in Video Streaming Service, FedEx in logistics, Tesla, Uber, Ford in self-driving technology.
False Reviews
Amazon receives an enormous number of fake reviews and in recent times the coronavirus pandemic has worsened the situation. The quality and validity of product reviews is a significant signal and shoppers rely largely on reviews to make purchases. We have seen the various strengths, weaknesses, opportunities and threats in our Amazon SWOT Analysis.
Now let's dive into what type of marketing strategy makes Amazon one of the world's biggest conglomerates.
---
AMAZON MARKETING STRATEGY
The popularity of Amazon can be found all across the world. It has a global user base of over 310 million active users and 100 million subscribers. Amazon, as the world's largest online retailer, has a long list of accomplishments, record earnings, and successful launches. This huge success of Amazon has been possible due to the Amazon marketing strategy that the company adheres to.
---
A BRIEF OVERVIEW OF AMAZON MARKETING STRATEGY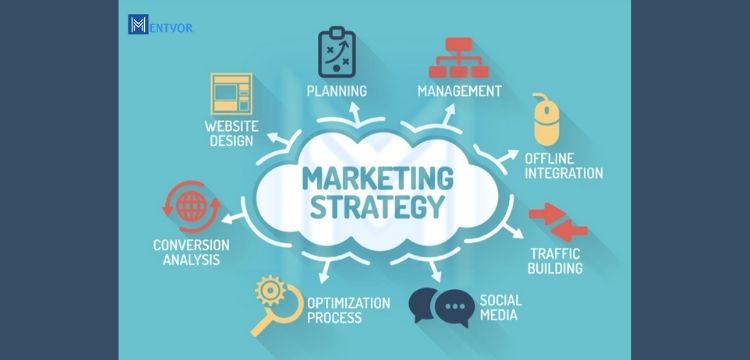 Jeff Bezos, the CEO of Amazon, has always followed a set of simple rules in his Amazon marketing strategy. The four main pillars of his marketing strategy are:
Amazon offers the most comprehensive and elaborate product line. Hundreds of millions of products are available from the world's largest online store by revenue.
Third-party merchants account for the majority of Amazon's product offerings, almost 58%.
Amazon uses an extremely user-friendly interface which is again a bonus point for Amazon marketing strategy. The tech behemoth boasts a sophisticated user interface that includes personalized recommendations and current browsing history, among other features.
Scaling from tiny to huge is simple but needs proper planning and execution as part of a successful marketing strategy. Jeff Bezos has done it skillfully, as the CEO of Amazon.
The e-commerce and cloud computing firm Amazon has expertise in growing from small to huge scales. This aspect is critical in identifying new business opportunities. Taking advantage of affiliate products and resources is another marketing strategy of amazon. To date, the digital conglomerate has made extensive use of affiliate products and resources in order to boost its bottom line.
---
THE 4 CORE VALUE OF AMAZON MARKETING STRATEGY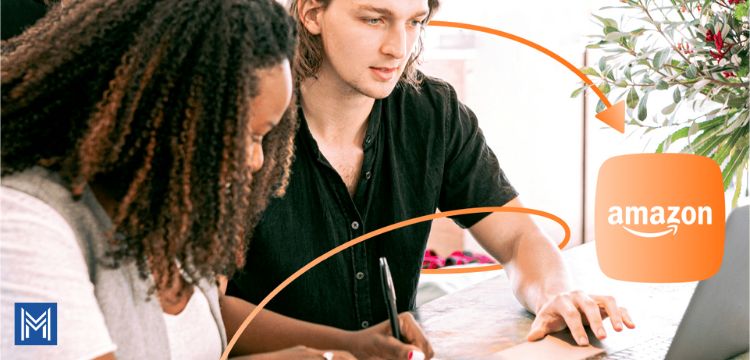 The following is a summary of Amazon marketing strategy based on the company's financial report:
"We want to be the most customer-focused firm on the planet.
Customer obsession rather than competitive concentration,
Passion for creativity,
Devotion to operational excellence, and
Long-term thinking are our guiding values."
These are the four pillars of Amazon marketing strategy according to the company spokesperson.
Amazon SWOT Analysis clearly highlights the various strengths, weaknesses, opportunities and threats of Amazon. Amazon marketing strategy describes the various aspects leading to the huge success of CEO Jeff Bezos and his company.
---
CONCLUSION
The current status of Amazon is clarified by the Amazon SWOT analysis. Failure to manage and strengthen its market position requires few necessary improvements in the core marketing strategy.
On an ending note, there is a quote from company CEO Jeff Bezos which sums up his company's marketing strategy. That is "A brand for a company is like a reputation for a person. You earn reputation by trying to do hard things well."
To sum up, Amazon needs to strengthen its core values, properly implement its marketing strategy. It also needs to keep its weaknesses to a minimum and utilize various opportunities. And only when future threats are controlled, will the company reach its true potential.