As data science becomes the new buzzword in the digital world, the role of a data scientist has become highly popular.
It is actually entirely possible to become a data scientist from scratch. All you are required is to have is a keen eye for detail and the ability to be to solve complex problems without losing your cool.
Given that there are plenty of new online courses for beginners as well as intermediates, this is a perfect field to get into. If you are a recent Data science enthusiast who is looking to convert himself, then fear not. We have a comprehensive guide for you that will tell you everything you need to know about how to become a data scientist in 2022.
What is Data Science?
Before we get on to the article, let us begin with a very impertinent question. What is Data Science, after all? To put it simply, Data Science is a multidisciplinary method that aims to extract useful data from a humongous pile of raw, structured or unstructured data.
It is, in a way, the art of recognizing and identifying patterns and trends in Big Data that could be implemented for meaningful insights and gains. It is an amalgamation of different data science fields like statistics, mathematics, artificial intelligence and programming languages.
Read our Blog about Artificial Intelligence: ARTIFICIAL INTELLIGENCE: AN ULTIMATE GUIDE
As Data becomes the new currency of the digital world, the ability to analyze data to get coherent results has become very important. According to the Digital 2021, Global overview report by Datreportal.com[1], 4.66 Billion people worldwide use the internet up until January 2021. That is almost 59.5% of the entire world's population. And around 4.20 billion people around the world are social media users. That's almost 53% of the entire world's population.
These staggering statistics are enough to prove the shift from an analogue stage to a digital stage. People shifting to a digital landscape of course creates more data influx. According to the World Economic Forum, 463 EB (which is roughly the double amount of Gigabytes) data will be created in the world by 2025[2].
Statistics don't lie and data definitely doesn't. The supply of data isn't going to die down anytime soon. Consequently, the demand for Data professionals who could analyse and make sense of this data will also keep growing.
Who is a Data Scientist?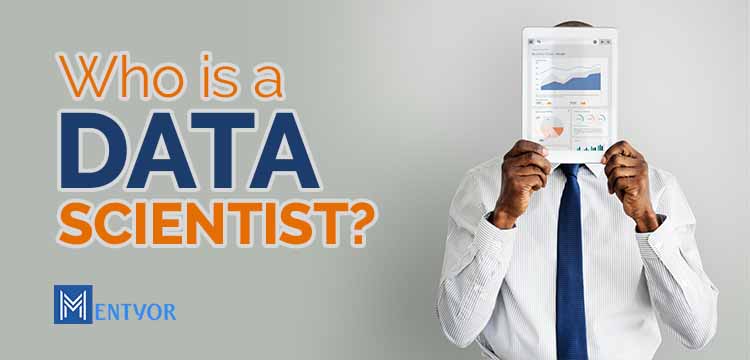 Data scientists are those professionals who practice Data Science and aim to analyze and structure raw, big data into trends and patterns that could be implemented to get desired results. A data scientist can mine useful data from a cave of raw data that might or might not be of value.
In an article published on the website of Harvard Business Review, Data Scientist was termed as the "Sexiest Job of the 20th century" [3]
This is corroborated by the fact that the annual report on the best jobs in the United States in 2021 by Glassdoor had Data Scientist on the third spot[4]. Data Scientist has managed to bag a spot on the top three of the Best Jobs in America since 2016. It was even ranked first in 2018 and 2019.
With a satisfaction rating of 4.1/5, it is a very lucrative job position to have.
How to Become a Data Scientist? – Educational requirements for data science jobs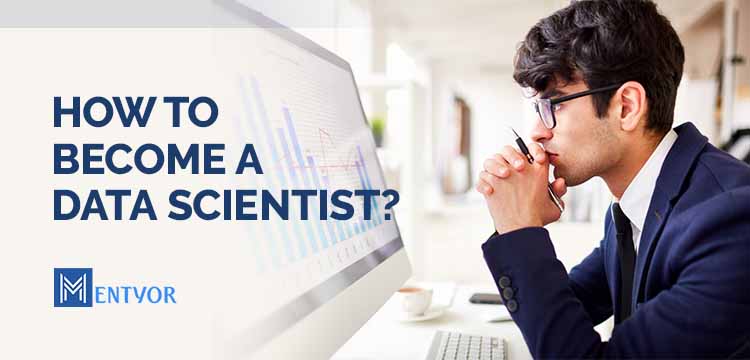 As already stated, Data Science is a multidisciplinary subject with an amalgamation of different technical knowledge like Statistics, Mathematics etc. It requires a keen eye for detail and an inquisitive mind. This is the reason why many people belonging to Scientific backgrounds like Economics, Mathematics, Engineering, statistics etc, thrive well while doing data science programs.
Although it is an advantage to have a strong foundational base, it is no prerequisite. To become a data scientist, you should gain knowledge of statistics, different analytical tools used by Data Scientists like SAS and BigML, and also programming languages like Python and R, etc.
Data Scientist Educational Requirements:
A bachelor's degree is essential to becoming a data scientist. Although it is beneficial to have a strong mathematical and statistical base, it is not a necessity.
Data Science being relatively new, the term data scientist was only coined in 2008. There aren't any undergraduate data science courses, but many universities are now coming up with Data science post-graduate courses.
Leading Universities like Harvard, Stanford, University of Pennsylvania offer MS in Data Science. Harvard offers a specialization known as MS in Health Data Science. While Yale is among the only very few to provide an MA in Data Science as opposed to an MS.
Read our blog about best Universities in Pennsylvania: 50 Best Universities in Pennsylvania
Data Scientists are expected to have extensive knowledge in programming languages like R, Python etc. Since their work is to analyze data and create predictive models, hence analytical tools like Tableau, BigML, etc.
Online Data Science Courses:
If you are a person who is from a non-scientific background and wishes to become a data scientist, then this is the perfect avenue to explore. Internet is a great resource for learning Data Science. As it is an up and coming program, many online Ed-techs in collaboration with Leading Universities are offering a comprehensive program for learning Data Science.
One such course is Data Science Specialization by John Hopkins University on Coursera. It teaches the programming language R in its course and has the perfect balance of theory and application.
If you are more comfortable with having a live course than a pre-recorded one, Introduction to Data Science by Metis is the way to go. Here you can ask your doubts directly to the instructor two days per week. These were only just a few examples of the online courses that you can undertake to get a symmetric knowledge structure.
Blogs about top Universities:
Step-By-Step Guide To Becoming A Data Scientist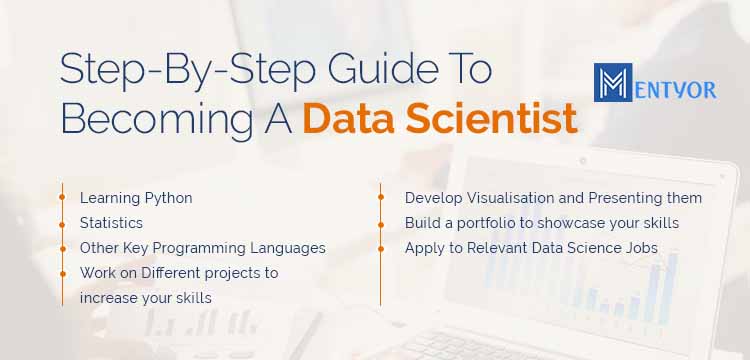 Given that a degree is no barrier to becoming a data scientist, People from managerial backgrounds are also making a shift to this field. So if you wish to become a data scientist from scratch, this can be the best checklist for you:
Learning Python
Since Python is the most used programming language, Data Scientists are supposed to be well-versed in it. Python is highly versatile with a simple user interface and powerful libraries like Pandas, SciPY, etc. which are highly useful in data analysis. This is a requirement that you cannot avoid.
Statistics
The next step is to learn statistics in case you do not have substantial knowledge of it. Statistics form the backbone of Data analysis and structuring the raw data is highly dependent on it. This is another skill that you cannot negate.
Other Key Programming Languages
Data Cleaning, analyzing and modelling are important steps in a general procedure. They are highly dependent on tools like Excel, Data Programming languages like R and Python. Machine Learning is another major part of a day-to-day data scientist. Tools required for Machine Learning such as TensorFlow, Apache Mahout, etc should also be in your knowledge database.
Work on Different projects to increase your skills
You'd never know what you've learned unless you put it into practice. Practical projects are a great way to do so. Try to experiment with different types of data (structured data, images, text, etc) and not limit yourself to one data type.
Develop Visualisation and Presenting them
Learn how to use visualisations tools like Tableau, PowerBI, Qlikview, etc to learn how to present your data in terms of infographics. Developing the results is just not enough. You need to communicate and explain it to your audience as well. So keep your communication skills sharp.
Build a portfolio to showcase your skills
Once you've armed yourself with the required knowledge of the fundamentals of data science, and practised it, your next level will be to develop a portfolio that speaks for itself. Showcase your knowledge and level of expertise in your portfolio. In addition to having your website, you can even use GitHub to display your work. Not just the hard skills, but practice the necessary communication skills as well
Apply to Relevant Data Science Jobs
When you're finally prepared your arsenal of data science tools and built a portfolio you could be confident in, begin applying for relevant jobs.
Read our Blogs:
Data Scientist Salary
According to the US Bureau of Labor Statistics, the average salary of a Data scientist is around $100,560[5]. As the supply hasn't still caught up with the demand, even the entry-level salary is quite high.
The 2020 Butch Work's study of Data Scientists salaries and Predictive Analysis Professionals [6] gives a thorough guideline of the general salaries of Data Science Professionals.
Even though there has been a rise in the number of Data Science Professionals, the entry-level salary is more than that of average experienced jobs.
The median salary of entry-level Data Scientists begins at $50,000. For Experienced Data scientists, the salaries can go as high as $170,000.
Conclusion
Data Scientist is a job that will only grow in demand as the amount of data generated every day becomes increasingly high. As more and more people businesses shift to a digital market, it becomes important for them to understand their online customer base.
Gone are the days when you would be handed a business card. Now organisations would rather have you follow them on social media. Each Business whether it be big or small wants to expand its digital presence.
With low barriers to entering the scene, it is a highly satisfying and rewarding professional field that you should explore if you're interested In data science.
References
[1] Kemp, S. (2021, October 22). Digital 2021: Global Overview Report. DataReportal – Global Digital Insights. https://datareportal.com/reports/digital-2021-global-overview-report
[2] How much data is generated each day? (2020, February 8). World Economic Forum. https://www.weforum.org/agenda/2019/04/how-much-data-is-generated-each-day-cf4bddf29f/
[3] Davenport And Patil, T. H. D. J. (2012, October). Data Scientist: The Sexiest Job of the 21st Century. Harvard Business Review. https://hbr.org/2012/10/data-scientist-the-sexiest-job-of-the-21st-century
[4] Best Jobs in America. (n.d.). Glassdoor. https://www.glassdoor.com/List/Best-Jobs-in-America-LST_KQ0,20.htm
[5] Data Scientists and Mathematical Science Occupations, All Other. (2021, September 28). U.S BUREAU OF LABOR STATISTICS. https://www.bls.gov/oes/current/oes152098.htm
[6] Butch Works. (2020, August). The Burtch Works Study Salaries of Data Scientists & Predictive Analytics Professionals. https://www.burtchworks.com/wp-content/uploads/2020/08/Burtch-Works-Study_DS-PAP-2020.pdf