The need for cybersecurity specialists has been rising quickly, even more quickly than businesses can fill open positions. According to Cybersecurity Ventures, the number of open cybersecurity positions worldwide increased by 350% between 2013 and 2021, from 1 million to 3.5 million. Additionally, according to the market researcher, there would still be the same amount of unfilled positions in five years. Less than half of the cybersecurity candidates needed by US employers to meet demand are now employed in Cyber Security companies. Only 48 competent individuals are now available for every 100 cybersecurity job openings. To fulfill the present global need, the cybersecurity workforce would need to grow by 145%.
Keep in mind, nevertheless, that not all organizations provide entry-level employment possibilities equally. You should look for businesses that provide stability, possibilities for additional training, and avenues for professional progress.
What does that imply then? It basically indicates that you need to be aware of any employer who won't support your skill development during your employment. The ideal employer will offer you possibilities for constant improvement in addition to assisting you in doing well in your current position. They will provide you with a comprehensive understanding of the security measures in place, which may assist you eventually land more junior and senior roles.
But, you don't have to do all the research on top employers by yourself. This post will give you information on the notable businesses that hire cybersecurity experts and analysts of various experiences and degrees.
Also Read top reasons to get Cybersecurity degree: Top reasons to get Cybersecurity degree in 2022
The Top 6 Cyber Security companies are as follows: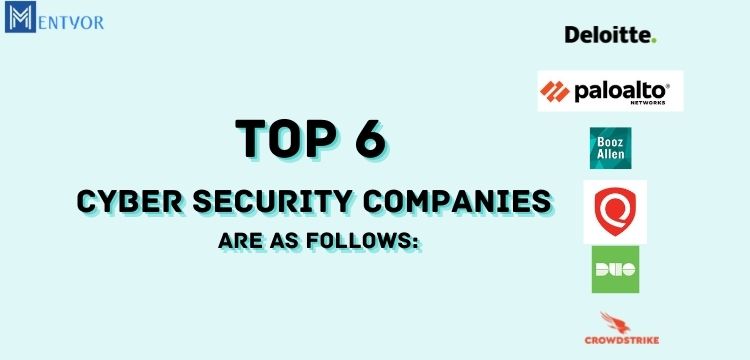 Deloitte
Deloitte may be the greatest employer of cybersecurity analysts among all the firms. With more than 300,000 workers globally, Deloitte offers customers all around the world consulting, financial risk analysis, auditing, and other associated services.
In the continental United States, cybersecurity analysts can find employment in places like Colorado, Washington, D.C., and the financial district of New York. This company's analysts are experts in performing risk assessment tasks for clients and enhancing their security procedures.
To work with Deloitte, you need be proficient in a number of areas,which might include government consulting expertise,understanding of federal security laws, identification of threats and risk management
knowledge of cloud security (AWS, Azure, or Google).
Deloitte frequently searches for candidates with the following key cybersecurity-related job titles: Cloud engineers, Cybersecurity consultants, Cybersecurity specialists, Cybersecurity analysts, and DevOps engineers.
Cybersecurity is all about risk management and thoughtful decision-making. You'll recognize the benefits Deloitte can provide if you apply that same way of thinking to your profession. Deloitte provides opportunities in both, from the caliber of customers and projects to the support and tools to make the most of your career.
Palo Alto Networks
Over 50.000 clients are served by Palo Alto Networks, a well-known worldwide cybersecurity business. More than 85 of the Fortune 100 firms and 63 percent of the Global 2000 employ its next-generation firewalls and cloud-based security technologies. 5.100 people work for the firm worldwide.
Their main security operating platform uses automation to deter hackers, including enforcement and regular activities. Palo Alto also provides an AI-based continuous security platform in addition to cloud and corporate solutions.
Machine learning is used by Palo Alto Networks to detect changes of well-known threats and attack patterns. They are then able to automatically design and put defenses in place for consumers in almost real-time, precisely predicting the subsequent stages of an assault.
In general, they employ people for jobs like Senior consultant, Reference architect, Security research engineer, and Senior security automation engineer.
Palo Alto provides staff with a variety of basic health benefits, as well as flexible work hours and retirement alternatives. Additionally, Palo Alto maintains a structured diversity initiative to promote the hiring of workers who have historically been underrepresented.
Read our blog about top universities for Cybersecurity: 5 Top Universities for Cybersecurity to study in 2022
Qualys
The Army, joint DoD, Missile Defense Agency, NASA, and the Navy all have professional relationships with Qualis. By offering technical and engineering solutions, Qualis makes sure that businesses in mission-critical sectors have the resources they need to thrive.
Qualys, a different partner of AWS and Google Cloud, provides a collection of scanners and sensors that enable quick, real-time, always-on, end-to-end scanning of your whole IT asset inventory. Additionally, Qualys solutions assist businesses with threat prioritization and redress.
An entry-level cyber analyst at Qualis would create the procedures and instruments required to carry out systems test analysis. Inherent risks, weaknesses, and threats to present security solutions would also be identified by the analyst.
To work with Qualys, you must be an expert in cybersecurity, including network security, penetration testing, ethical hacking, and cryptography.
Qualys provides an employee stock purchase programme in addition to customary health and retirement programmes, as well as price breaks with retailers of goods, services, and entertainment. There are food trucks and electric vehicle chargers at the headquarters.
Booz Allen Hamilton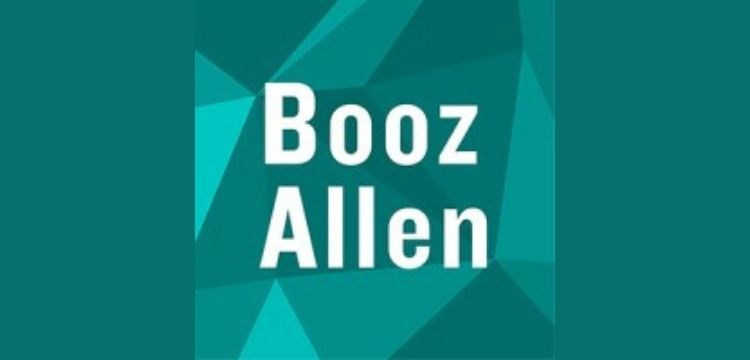 Booz Allen Hamilton has been offering management, technology, and engineering consulting from more than 80 locations across the world for more than a century. The company strives to strengthen communities through social impact, an inclusive culture, and a dedication to ethics and integrity.
It is a worldwide engaged company that develops solutions for the engineering, cybersecurity, and digital industries. Health, energy, defense, and international economic growth are just a few of the areas that the organization provides technology and cyber consulting services for.
Cyber analysts at Booz Allen contribute to risk assessment and security procedure implementation inside current client systems. In order to construct safer, more governmental-compliant systems and procedures, analysts also collaborate closely with customers.
The benefits of working at Booz Allen Hamilton include mentorship, ongoing training, and tuition reimbursement in addition to competitive salary and benefits. They provide flexible scheduling, paid time off, parental leave, as well as benefits for physical and mental health and a wellness programme.
Duo Security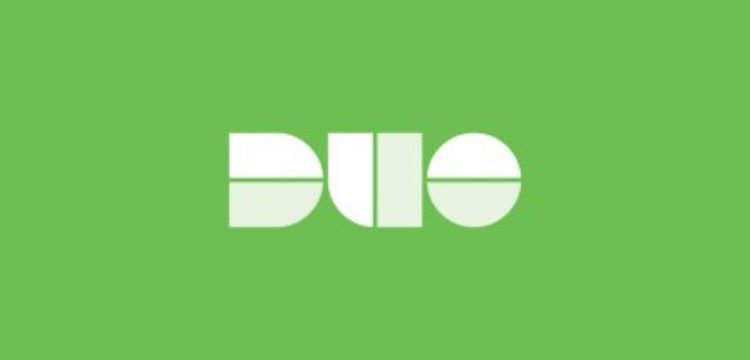 Clients of Duo Security receive cloud-based mobile security, two-factor authentication, BYOD (bring your own device) security, and other services. The company's technology may also be used to stop hostile assaults like credential theft, data breaches, and other forms of attacks.
Duo is a top supplier of commercial multi-factor authentication systems and is currently a part of Cisco. Additionally, Duo assists companies with the implementation and enforcement of adaptive access restrictions, enhancing data security and reducing the attack surface of an organization.
With various employee resource groups and unconscious bias training, Duo has a team that is committed to diversity. Duo collaborates with charities and encourages volunteerism in the neighborhood.
CrowdStrike
In 2011, CrowdStrike was established. It specializes in cloud workload security, response and recovery services, and the eradication of next-generation cyber threats. As of 2020, the business bought three businesses to improve its Falcon protection and data security initiatives. The corporation made around $874.438 million in 2021, according to reports.
A reputable supplier of cloud-delivered endpoint security and workload security is CrowdStrike. Advanced artificial intelligence (AI)-based detection technologies are created by CrowdStrike and seamlessly integrate with native cloud storage security programmes like AWS Security Hub.
CrowdStrike promotes flexible work schedules and offers family-friendly perks including parental and fertility support. Through executive coaching and mentorship programmes, it also aids in the internal development of executives.
Read our blog about Cybersecurity Career information: Cybersecurity Career – Courses, Subjects, Entrance exams
Conclusion
Thus in this article we have explored a few of the top companies that are considered the best places to work at after having gotten your cybersecurity degree and certifications. Bagging a job in such reputed firms requires individuals to be competitive and skilled with the latest trends and technology at the highest level possible.
However one you are in and have been accepted, these companies offer a great way for you to develop and hone your skills. They provide you with great employee benefits as well as a positive work atmosphere with a fat big check that can help you lead the life you've always envisioned.
FAQs
Which company is best for cyber security jobs?
The best companies that are considered best for cybersecurity jobs across the world include:
Deloitte
Palo Alto Networks
Qualys
Booz Allen Hamilton
Duo Security
CrowdStrike
Who hires the most number of cyber security professionals?
Deloitte may be the greatest employer of cybersecurity analysts among all the firms. Deloitte, a global provider of auditing, consulting, financial risk analysis, risk management, and other related services, has over 300,000 workers. They most likely employ the greatest amount of cybersecurity specialists.
Which job has the highest salary in cyber security?
Chief information security officers (CISOs), who may earn up to $1,73,705 on average, are valued senior-level executives and some of the highest-paid individuals in the field of cyber security.
Do cyber security jobs pay well?
A cybersecurity degree should offer a strong return on the original investment from a financial or employment standpoint. The typical salary for an entry-level information security worker with a bachelor's degree in cybersecurity is $95,510, according to the Bureau of Labor Statistics (BLS).
How much in demand is cyber security?
Cybersecurity now commands a high wage in the technology industry, with a 9% pay premium over other IT occupations due to the dearth of cybersecurity personnel. Even entry-level positions might start around $80,000, according to the University of San Diego. In summary, the job market for cybersecurity professionals is booming, leading to high compensation.
References