Louis Vuitton Malletier is a French luxury fashion brand founded in 1854 and is one of the world's oldest fashion houses. The luxury brand Louis Vuitton manufactures leather goods, handbags and purses, trunks, shoes, watches, jewellery and accessories. Louis Vuitton marketing strategy is one of the finest marketing strategies in the world. This blog illustrates the Louis Vuitton Marketing strategy, the Louis Vuitton performance index, Louis Vuitton SWOT Analysis and Louis Vuitton PESTLE Analysis.
Read our previous blog : BURGER KING MARKETING STRATEGY
---
LOUIS VUITTON MARKETING STRATEGY
In this blog, we have broken down the Louis Vuitton Marketing Strategy systematically into 4Ps, i.e. the marketing mix. They consist of product, price, place/distribution and promotion/advertising. This will pave our path into the Louis Vuitton Performance index later in the blog.
THE 4P'S OF LOUIS VUITTON MARKETING STRATEGY OR MARKETING MIX
Our goal in this article is to extract the rules or principles of Louis Vuitton marketing strategy that differ from that of other luxury brands. We will do this by dissecting the Louis Vuitton Marketing luxury brand into the four P's (Product, Price, Place, and Promotion). Several marketing techniques, such as product/service innovation, marketing investment, and customer experience, have contributed to the brand's growth.
The 4P's of Louis Vuitton Marketing Strategy are as follows:
LOUIS VUITTON MARKETING PRODUCT STRATEGY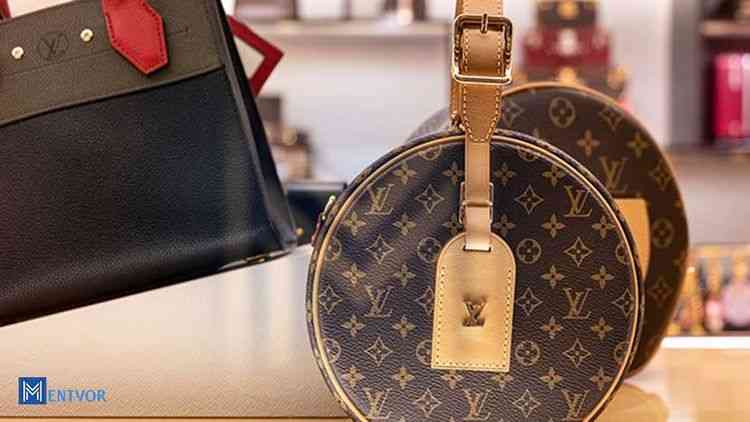 The following are the product strategy and mix in Louis Vuitton marketing strategy:
Louis Vuitton creates items made entirely of leather and takes great effort to ensure that the designs and construction of the product are not easily copied.
The company Louis Vuitton has taken the conscious decision to only create handcrafted items rather than machine-made ones.
The luxury brand employs the best craftspeople and ensures that each product is one-of-a-kind.
To discourage imitation, Louis Vuitton marketing corporation registers all of its designs and products.
Louis Vuitton marketing is famous for its high-end handbags, one-of-a-kind outfits, designer shoes, and gorgeous timepieces. They also sell wallets, sunglasses, jewellery, scarves, briefcases, belts, and other accessories.
LOUIS VUITTON MARKETING PRICE/PRICING STRATEGY
The Louis Vuitton pricing strategy is explained below.
In its marketing mix for its products, Vuitton marketing strategy employs value-based pricing. Customers are willing to pay the amount because they believe the company's items to be of great value. 
Louis Vuitton places a premium on the material's quality, as well as the designs and craftsmanship of its products. As a result, the product's cost price eventually skyrockets. 
The Vuitton marketing strategy adopts a premium pricing policy to price its items because the brand's target customers are elite and upper-middle class. Customers are willing to pay high costs since the brand and its goods are fashion statement.
LOUIS VUITTON MARKETING PLACE & DISTRIBUTION STRATEGY
The following is an overview of the Louis Vuitton marketing strategy when it comes to 'place' i.e. location and distribution.
Louis Vuitton marketing secured a distribution channel that is exclusive to them. Their goods aren't available in any department stores. The company is a firm believer in having its own retail outlets.
Louis Vuitton's highly trained salespeople are taught to handle their customers with the utmost care. They serve their consumers with respect and give them individual attention. Because they have a restricted number of stores, customers must walk up to them. Due to the distribution chain being shorter, the corporation saves money by having fewer Louis Vuitton locations.
Almost 300+ stores are available and online shopping is possible only in the U.S.
LOUIS VUITTON MARKETING PROMOTION & ADVERTISING STRATEGY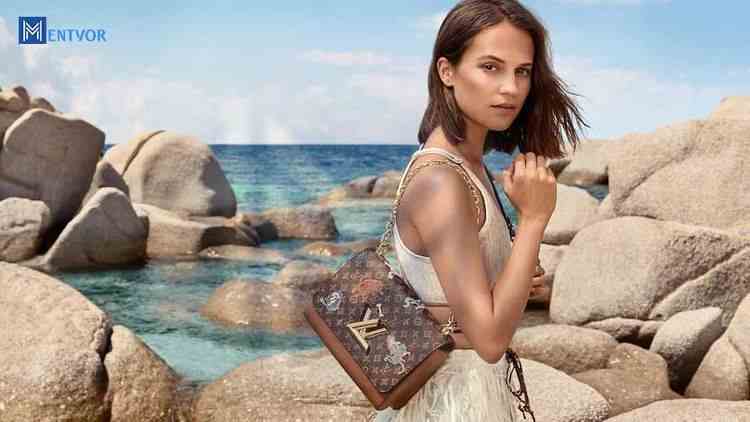 In their marketing efforts, Louis Vuitton uses well-known musicians, actors, and models. Jennifer Lopez, Kate Moss, and other well-known personalities have all been linked to the brand. Since Louis Vuitton is a high-end brand, celebrities have a stronger emotional attachment to it.
Louis Vuitton performance with its use of well-known personalities in its marketing initiatives, such as Andre Agassi and Steffi Graf. 
Print media is Louis Vuitton marketing's principal means of promotion. Magazines and billboards work best for businesses in cosmopolitan cities. The exclusivity of the brand is portrayed in fashion magazines read by the upper crust.
---
LOUIS VUITTON PERFORMANCE
Some notable Louis Vuitton Performance Indicators or KPIs are mentioned below.
Increasing the on-time check-in rate of vendors from an anticipated 30% to more than 70% has increased Louis Vuitton Performance by a huge extent. The accelerated invoicing and payment procedure saved the company's Finance department 41 working days (on a yearly basis). Louis Vuitton Performance increased due to a 96% reduction in time spent on FM or financial management issues by shop managers and personnel. This happened by reducing from 25% of their daily time to less than 1%. Louis Vuitton performance experienced a slight dip at the beginning of the coronavirus pandemic and subsequent lockdown. However, the luxury brand bounced back quite quickly and effectively in the next quarter.
---
LOUIS VUITTON SWOT ANALYSIS
It's time to do the SWOT Analysis of the Louis Vuitton luxury brand. Strengths, weaknesses, opportunities and threats of Louis Vuitton Marketing Strategy are listed below.
STRENGTHS OF LOUIS VUITTON
The strengths of Louis Vuitton are as follows.
The quality is clearly the focus of Vuitton marketing strategy. They put a lot of effort into it and employ highly ranked designers who pay close attention to it. This is also a way for the company to demonstrate its degree of luxury by supplying customers with the highest-quality materials. The brand achieves brand recognition through the use of marketing methods such as campaigns, commercials, special offers, and so on.
WEAKNESSES OF LOUIS VUITTON
There are some weaknesses in Louis Vuitton marketing strategy as explained below.
Louis Vuitton, a French brand, can sometimes sound like discrimination towards other renowned nations and cultures. It charges a hefty amount for every product it produces. It starts at least 1,500 USD for an item that is unquestionably closer to high-end brands than a substandard one. This fact leads some consumers to avoid buying Louis Vuitton products from the brand's original stores.
OPPORTUNITIES OF LOUIS VUITTON
The opportunities of this luxury brand are mainly in the online shopping sectors.
It does not have the ability to sell things through internet stores. Because e-commerce is booming, they have a fantastic opportunity to take advantage of it and reach a larger audience by using platforms like Instagram or Facebook.
THREATS OF LOUIS VUITTON
Competition is always increasing, which has a negative impact on demand and supply chains. When competitors spend heavily on the R&D aspect of their business, it becomes considerably riskier. They bring discounts, promotions, and other businesses that lower prices in order to attract more clients. The Vuitton marketing strategy must tackle these threats before it becomes too late.
Suggested blog : AMAZON SWOT ANALYSIS
---
LOUIS VUITTON PESTLE ANALYSIS
In the above section we have mentioned about Louis Vuitton SWOT Analysis. Now its time we go through the PESTLE Analysis of the company. The following Louis Vuitton PESTLE Analysis examines the brand's business strategies. Specifically, Louis Vuitton PESTLE Analysis looks at how political, economic, social, and technical (PEST) aspects, as well as legal and environmental factors, affect its business.
POLITICAL FACTORS
Although it is debatable, Louis Vuitton should not open outlets in countries where terrorism is a problem. As a result, fewer tourists will visit. For Louis Vuitton to advance, it needs to be present in markets that attract more tourists, like China.
ECONOMIC FACTORS
Louis Vuitton should invest in developing countries such as India, Bangladesh, and others because these countries can provide low-cost labour, allowing Louis Vuitton to cut costs. Furthermore, these countries are growing at a faster rate than the rest of the world. As a result, they have the potential to generate a lot of money.
SOCIAL FACTORS
There is also a requirement for adequate market segmentation; for example, a premium brand like Louis Vuitton cannot sell its items in a country where the bulk of the inhabitants are from the lower middle class or impoverished countries. This is an important factor in Louis Vuitton PESTLE Analysis.
TECHNOLOGICAL FACTORS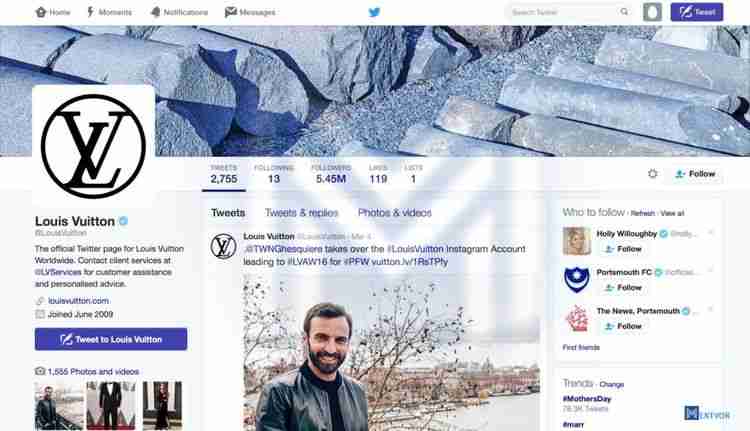 Facebook, Instagram, Youtube, Pinterest, Twitter, and other social media sites should be fully utilised by Louis Vuitton. It should execute sponsored advertising initiatives to reach out to potential customers. This will also assist Louis Vuitton in maintaining regular contact with potential customers.
To keep prices down, timely technology developments are essential.
Aside from selling only through their own E-commerce portal or website, Louis Vuitton should also have a strong presence on E-commerce sites such as Amazon, Flipkart, and others. It will enable them to reach a wider audience.
LEGAL FACTORS
Counterfeiting is still a problem for Louis Vuitton all around the world. Every year, more than 10% of sales in the United Kingdom are lost owing to counterfeiting. The "Anti-Counterfeiting Trade Agreement" was signed to address this issue, but it has yet to be implemented. The corporation must conduct a thorough examination of the country's business and employment regulations to determine whether the laws are compatible with its business model.
ENVIRONMENTAL FACTORS
As more individuals become environmentally conscious, these are the important issues that Louis Vuitton takes into account. Louis Vuitton should put in place procedures that will aid in the reduction of carbon emissions. People like to associate themselves with businesses that care about the environment, therefore the company should strive diligently to include sustainable methods into its operations.
To summarise, the PESTLE Analysis of Louis Vuitton above identifies the numerous factors that influence the company's performance. This knowledge aids in determining the importance of external business aspects for any brand.
---
HOW DID LOUIS VUITTON MARKETING STRATEGY MAKE THE BRAND FAMOUS?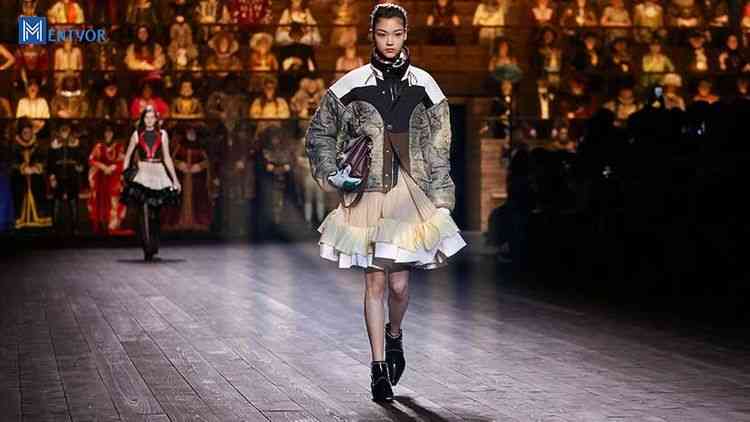 Louis Vuitton is known for its dependability, quality, style, innovation, and authenticity. The Louis Vuitton marketing strategy conveys the brand's identity by drawing on the company's heritage. The company strives to be synonymous with both elegance and creativity, according to the company's mission statement. The commodities, as well as the cultural values they individually represent, combine history with modernity, instilling a sense of wonder and fantasy. This is the basis of the success of the Vuitton Marketing Strategy which became so famous and noteworthy. 
For the specialised area of the market, Louis Vuitton Performance allows a great blend of handcrafted and machine-made fine leather goods. As part of its commitment to environmental preservation and greenhouse gas reduction, Louis Vuitton Performance increased when it hired architects. These architects build stores that use the least amount of energy possible, reducing energy use by half between 1995 and 2010, while maintaining appealing lighting.
---
CONCLUSION
This fashion brand has literally aged like fine wine and we have discussed the reasons in this blog. We see in detail the Louis Vuitton Marketing Strategy, supported by Louis Vuitton Performance Index, Louis Vuitton SWOT Analysis and Louis Vuitton PESTLE Analysis. These success tactics for luxury brands, as well as the development of a successful business model, has made Louis Vuitton an enormous accomplishment.