Halloween marks the beginning of autumn. Either you are walking across the woods or taking a short walk in the busy streets everywhere you get the feeling of horror which multiplies your level of feeling cold. The sky is getting dark. As the moon shines brighter, a sudden rush of chill and ghostly auras in the air is running through your veins in this cloudless night.
October 31st, it is the night of Halloween.
It is officially Halloween night and you decided to have a hauntingly exciting Halloween party, but your homework is staring right at you like a ghost. But it would have been so ghoulishly delightful if someone could have offered you with a helping hand.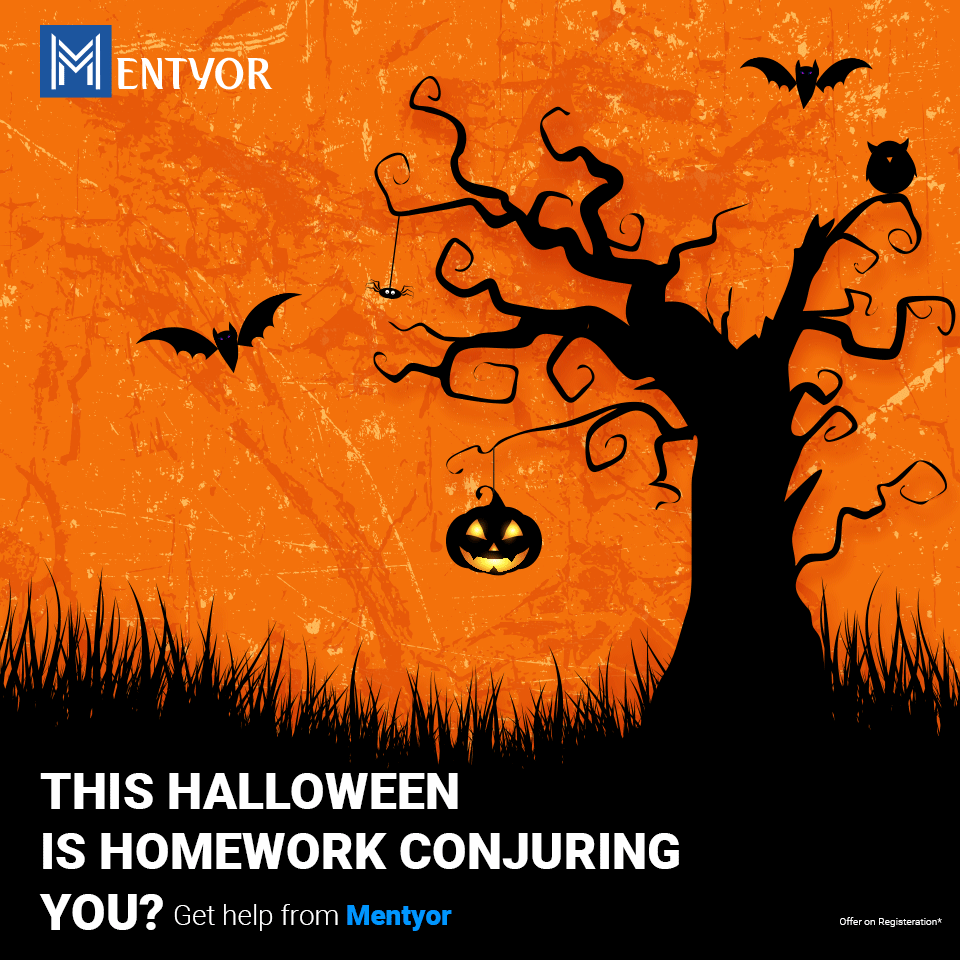 Woah, Mentyor.com is here to help you with an attractive help, all you need to ask them and discuss the problem with them. And then you can start your planning for the Halloween holiday celebration.

Here are some of the steps which are going to help you in planning a great Halloween Party that will have all your friends dressed in the form of ghosts, wicked witches and grim goblins screaming with delight.
Make a proper list for Halloween Party:
You are planning the party for which group, an adult or a child. Because Halloween party will be different for children as well as for an adult. When it comes to planning for the Halloween theme of the party, Halloween decorations, recipes and beverages sum up together.
But theme usually varies that is, adults and older children usually love to be frightened, but it is not the same for smaller children. So, before planning your event keep the ages of your guests in mind and then accordingly you can plan the function. And then make a list of guests, whom you want to invite. Dress and then start to tune into the grooves of your fellow friends.
This is the portion where some show their creativity while others don't. This is where you can have lots of fun and set the mood of your unforgettable night of horror filled with chills and thrills by sending out unique Halloween party invitations. If you are in no mood to make invitations all by yourself then you can purchase them. Or make some all by your own with the help of paper and some glitter markers and colours. You can add variety in it by buying some inexpensive Halloween paper eye masks and writing the words on the back. Include all the important information such as date, time, place and a request to arrive at the Halloween party.
What all would be there for, in the dining area of Halloween:
Can a party be good or superb without having a good munching item. Planning a menu and make a shopping list. Try to do as much shopping as possible in advance, and make sure you have picked Halloween recipes that can be made ahead and stored or frozen.
And again, before making the menu for the guests think of the ages of your guests. Planning the food items as per the age group helps guest to enjoy to the fullest. And you can also place Halloween pumpkin guts to add to the decoration and a more realistic scary touch. Some of the best-known potlucks includes edible fake blood, mummy dogs, graveyard taco cups, spider eggs, marshmallow monster rice Krispies and many more.
Haunted Halloween Pumpkins:
Pumpkins are one of the most important ingredients for completing the decoration of Halloween. So most of you must be planning to buy your pumpkins early to get the best spooky and well-carved selection. By selecting a variety of shapes and sizes of pumpkins, you will be able to make a variety of interesting jack-o-lanterns ghosts or may even design your own haunted castle.
And don't forget about those miniature pumpkins, they can make great party decoration in your favours. And make sure everything is perfect or not one day before the party. And if you are really creative then carve your pumpkins and double check whether you have enough candles or not. You can also use small flashlights to show off their ghostly grins.
Costumes for Halloween party:
Halloween is all about getting dressed in the scariest way. As there is always something exciting about putting on a costume be it the costume of ghosts, Frankensteins, witches etc. and taking on another identity. So, prepping yourself and other family members for the party in advance adds enthusiasm and excitement. Deciding the costumes in advance so that you are not panicking in the end and then finally trying to put something altogether at the last minute. It is easy to find a lot of great Halloween costume ideas online, that will not cost you a lot of money or even your time.
Games or Activities for the occasion of Halloween:
Halloween games and craft activities are especially popular among younger Halloween party guests. But this does not mean that adults will not enjoy the fun of games and showing off their ghostly talents, they can also take part in those activities and enjoy. So, if you really want your guests to be engaging and enjoying, then think of what all activities can be implemented in your Halloween party.
Plan the game which can take a minimum of 20 minutes to a maximum of 45 minutes. And also think of distributing the prizes, don't worry the prizes will not be that expensive to you. You can buy the gifts either from an online resource or from any of your nearby novelty store.
Halloween music and sounds:
If you are looking for some fun party songs for, then dancing music or hauntingly spooky background ghost music for a dinner party, or a collection of sing-a-longs for the kid's party may work well all together. Also, you might be interested in incorporating some special effects outside with spooky horror sounds when your guests walk up to the front door or the main entrance.
There is an abundance of special music tapes or CD's available in the market. So, if you want to purchase, or if your try making one on your own – you can make it to dd that flavour of a scary feeling to your party, which is going to ultimately increase the fun of the Halloween party.
Supporting elements of Halloween to make the party successful: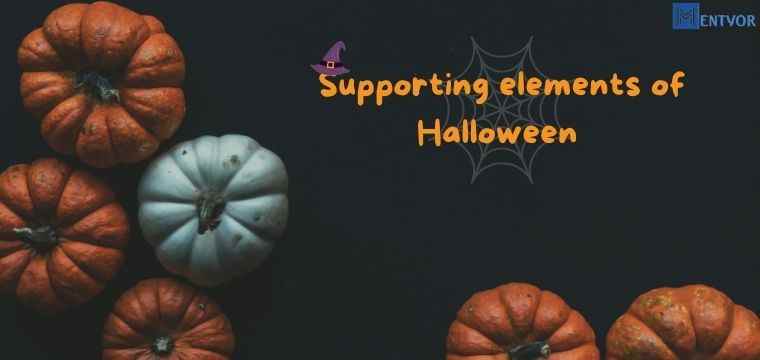 Party favours add an extra treat of fun to any Halloween party and are a wonderful addition as a gesture for each guest in the form of a treat or something they can take home. They do not need to be elaborate Party Favours or costly and can range from a small plastic toy to a homemade individual bundle of snack mix wrapped in Halloween decoration style. Talking of the decorations for your front yard and house for can be a lot of fun and again does not need to be costly.
You can get a lot of great scary or eerie effects by just experimenting with some horror lights. All you need to be creative with lightings, placed around your indoor and outdoor decorations. And if we add in some Halloween music or ghost sounds, as it can make some of your decorations come to life and give a real feel.
As it is the last day of October, today is the day – Halloween party Night, and your guests are about to arrive. Take a quick look around to see if everything is in order or not and that your house is a safe setting.
Keep a torchlight or any other thing related article, so everyone sees any steps or other obstacles if all of a sudden light go out or theme is of such nature that the area is dark. We also need to take care of the all your guests so that they can have a safe way back to their home after the festivities come to an end.
Just keep a thing in your mind that your Halloween party does not need to be elaborative rather expressive, the main component of a great party is a few sporting participants who just want to have fun. And if you are planning for some simple party, including the main ingredients of decorations such as pumpkin guts and props, along with that grove into the sound of some spooky music and ghost sounds.
And definitely, a party is incomplete without good food, so is the case with party which includes ghostly food items. And then you will have a smashingly and howling Halloween Party. So, when the party starts, enjoy yourself! It will be a spookily great time.
And if you are as a student, and also you are loaded with huge assignments then Mentyor.com can prove itself to be a great helping hand, in case you want to enjoy the Halloween party.