Introduction:
An admission into a good MBBS/BDS course is a dream held by many students but achieved by far less. It's because the entrance exams are nothing like your regular school tests and are usually tougher than the average. But after the cutting down of entrance exams conducted by many institutes and universities across the country, NEET remains as the exclusive way into the course of your choice, depending on your score. This in turn makes the exam even tougher. We are here to tell you about the Best Books for NEET 2021.
What is NEET?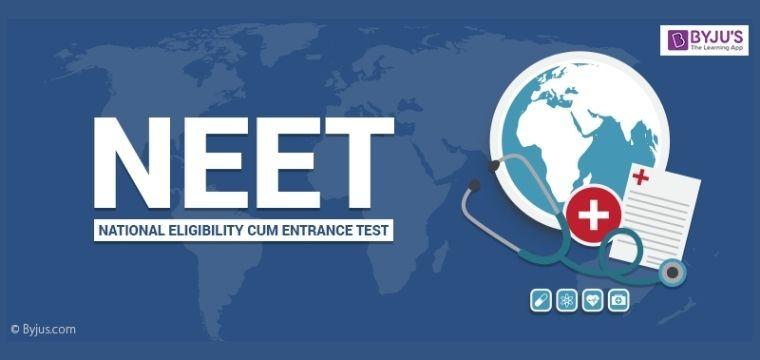 In case you are unaware, NEET is conducted by National Testing Agency (NTA) for admission to MBBS/BDS Courses and other undergraduate medical courses in approved/recognized Medical/Dental & other Colleges/ Institutes in India.
Now, as daunting as the exam is made to be sounded, if you put in your genuine effort and dedication and have the innate passion, nothing is impossible! So are you a NEET aspirant and dreaming of studying at the top medical institutes of this country? Are you ready to put in that hard work but also have no idea where to start? Is this is your first foray into NEET preparations and you are in need of best books for NEET 2021 for beginners?
Well worry not, for this article is here to help guide you to choose the best books for your NEET 2021 preparations. And score that admission into the course of your dreams!
Overview:
The exam has a total of 180 Multiple Choice Questions (MCQ), which you have to complete within 180 minutes. This means that each question would leave you with only a minute. So you have to learn to analyse the questions both carefully and quickly. Since there are negative markings too, make sure to leave the hard questions for later and move on to the next question, to save time. Strategies for tackling difficult questions are usually highlighted in the best books for NEET 2021.
Syllabus:
The syllabus covers everything which was taught from class 10 to class 12. This includes the subject of Physics, Chemistry and Biology. They are all covered in the suggested list of best books for NEET 2021 later on in this article. Here are the topics listed for each subjects:
CHEMISTRY
Basic Concepts of Chemistry, States of Matter, Thermodynamics, Equilibrium, Organic Chemistry – Some Basic Principles, Redox Reactions, Classification of Elements and Periodicity in Properties, Electrochemistry, Chemical Kinetics, Surface Chemistry, Biomolecules, Polymers
PHYSICS
Gravitation, Behaviour of Perfect Gas and Kinetic Theory, Laws of Motion, Optics, Thermodynamics, Physical World and Measurement, Work, Energy and Power, Waves and Oscillations, Electrostatics, Current Electricity, Magnetic Effects of Current and Magnetism, Dual Nature of Matter and Radiation Atoms and Nuclei
BIOLOGY
Diversity in the Living World, Genetics and Evolution, Cell structure and function, Classification of Plants and Animals, Human Physiology, Reproduction, Plant physiology, Biotechnology and its applications, Environment, Biology and Human Welfare, Ecology.
Best Books for NEET 2021:
Regardless of whether you are a beginner or an advanced learner, NCERT books are always a must in the list of best books for NEET 2021. They form the basis of any topic you would later read in reference materials for NEET books 2021. If you are clear with the concepts here, it would be easy enough to grasp tougher concepts later on.
Moving onto reference NEET books, it is not a matter of which NEET books you study but a matter of how you decide to utilize them. Most of them usually contain lots of practice tests among the pages. It is a good habit to attempt those after tackling each topic. Also, even though the syllabus remains the same for every year, it is still important to look for the latest edition while buying reference books for NEET.
Since it's a hassle to choose the right book among the variety that is available in the market currently. And also there are a lot of recommended best books for NEET online. We have compiled a list for each subject to make your search easier.
Suggested Blogs:
Here are some of the best books for NEET 2021 preparations that are most popularly suggested by toppers and teachers and which were also listed for best NEET books 2020:
BIOLOGY – Best Books for NEET 2021
Biology Vol 1 & Vol 2 by Trueman
The books contain chapter wise synopsis followed by multiple choice questions. It also includes previous years AIPMT/NEET. Answers and hints are helpfully provided as well. Trueman's objective biology has been a consistent choice of toppers of medical entrance exams for the last 15 years.
40 Days Biology for NEET by S Chakravarty
This book has been divided into 40 sections as per strategic division of the syllabus in 40 days. As the book has been designed systematically to give the candidates a fast way to prepare for NEET exam without any other support or guidance, it can act as a perfect revision resource for NEET 2021 preparations.
Moderns ABC of Biology for XI & XII by B B Arora and A K Sabharwal (Modern Publishers)
The book has been thoroughly revised, overhauled and prepared strictly according to the latest syllabus and guidelines laid down by C.B.S.E. The textual material of the book has been presented in a systematic and sequential manner, easily comprehensible by the learners to make it learner-friendly in addition to full coverage of the content.
Some more books on Biology,
Objective Biology Vol. 1, 2 & 3 by K Bhatia (Dinesh Publications)
This book is designed to achieve perfection in the concepts asked in various medical entrance exams like NEET. It has crash courses along with revision which has been created for the aspirants to get through various medical entrance exams easily.
Objective Botany by Ansari
This is a very good book for NEET 2021 preparations, which can guide you through the syllabus, issued by the National Testing Agency. There are different types of multiple choice questions provided for practice, along with answers and hints.
PHYSICS – Best Books for NEET 2021
Concepts of Physics by H. C. Verma
This is a book that introduces you to basic level physics. It not only helps the students in the school but also offers an easy to understand approach for the aspirants preparing for NEET examinations and is also meant to clear the basic understanding of Physics and its approach.
Fundamentals of Physics by Halliday, Resnick and Walker
This book offers a solid understanding of fundamental physics concepts, and helps readers apply this conceptual understanding to quantitative problem solving. This book offers a unique combination of authoritative content and stimulating applications and is quite easy to understand.
Problems in General Physics by IE Irodov
This book has been designed for students studying advanced courses in Physics. Each chapter in the book opens with a time-saving summary of the principal formulas for the relevant area of physics. Explanatory notes are also provided in those cases where misunderstandings may arise.
Objective Physics By D.C. Pandey
This is a classic best seller NEET book, which has been designed to work as a guide for building any concepts in Physics from scratch. It provides in-depth knowledge for students preparing for the NEET 2021 exam.
Fundamental Physics by Pradeep
This book is a popular selection among the NEET books. With well-defined terms, solved examples, ample illustrations and a clear structure, it makes the study easy and enjoyable for the student. It is a favourite among both students and teachers, with many recommending it as a reference book to be studied in addition to the NCERT books.
Suggested Blogs:
CHEMISTRY – Best Books for NEET 2021
Modern's ABC of Chemistry for Classes 11 and 12
Similar to its counterpart in Chemistry, both the books have been thoroughly revised, overhauled and prepared strictly according to the latest syllabus and guidelines laid down by C.B.S.E. The textual material of the book has been presented in a systematic and sequential manner, easily comprehensible by the learners to make it learner-friendly in addition to full coverage of the content.
Physical Chemistry by O.P. Tandon
In this book, numerous illustrative problems are set up systematically with carefully detailed solutions, explained step-by-step. The book also introduces problems in a way that conceptual material highlights factual aspects and not ignored. The levels of problems are gradually increased, avoiding jumps and shortcuts so that there is no accumulation of similar problems.
Concise Inorganic Chemistry by JD Lee
This is ideal for understanding the basic concepts of inorganic chemistry thoroughly. It is not just a collection of theoretical text; but rather information given in the book is backed by proper reasoning or experiments. Since the language is made as simple as possible, so that it can be of use to all.
Organic Chemistry by Robert Neilson Boyd and Robert T. Morrison
The book is divided into many sections that talk about the different features of this subdivision. It broadly covers topics related in the present and upcoming situation such as drugs and synthetic dyes, nano-particles and future devices, such as molecular machines and green chemistry.
Practise books by V.K. Jaiswal (Inorganic), M.S. Chauhan (Organic) and N. Awasthi (Physical)
All of the books included in this group of practise books are an essential part of preparation to tackle any problems in chemistry in the NEET exam. Here the concepts in the various fields of chemistry are approached through problem solving methods. The problems are framed in such a manner that they touch the required depth.
Outside of these suggested lists of best books for NEET 2021, if you happen to find some other NEET books, make sure to always look out for those NEET books that have sample papers and the previous years' papers in them. It is important to get a good grasp on the type of questions you would be tackling in the exam later on.
Suggested Blogs:
Conclusion:
NEET preparations would not be as gruelling if you put in the right amount of effort and practice. Also, while hard work is very much important, make sure to also take care of yourself. The state of your body directly affects your mind, so remember to take short breaks from studying once in a while and drink lots of water. Good luck for your NEET exams!
Some more interesting topics to read: