previously we discuss Steps to a Successful Management Assignment Help and now we are going to tell you The Skills That Can Help You In Becoming An Awesome Students :
Writing itself is a very complex task that requires appropriate skills. Which most students actually need to develop, in order to successfully go through college. Because everything is based on writing during academic years apart from the formulas. A student who possesses good writing skills will automatically do better at everything in almost every sector such as exams, essays, assignments, and so on.
But what if you are a working professional and you are finding hardly any time for your management assignment. And at that time even your most supportive and helping cannot be of any help to you. In that case, Mentyor can help you by offering great management assignment help at the correct time.
For a teacher, their role is to help each, and every student improves themselves. Not only this, but they are also entitled to make a student acquire new skills and become a better individual by the end of the college duration. With the passage of time, it has been realized that most of the teachers don't actually realize, that they should carry way more responsibilities, in terms of helping students.
For a student it is necessary that they need to work hard to improve their skills without working hard and having a desire to make progress, it is simply next to impossible. A teacher can definitely get involved and make a huge difference concerning this matter, but another truth is that students will have to make efforts from their end to become a great student. In today's post, we'll talk about some important tips via following these a student can excel in the exam. And another reward would be they will become great students rather than role models for the entire class.
Before jumping on to the section of what are the must-haves in becoming a great student. Let's just understand in detail about what all are the traits a student possesses in advance if they want to secure good marks in the exam. And even if they are not possessing these traits, they may at least work towards in developing these.
Suggested Blogs :
Here you go…….
Students must ask question | Awesome Students
Good students aren't afraid to ask questions because they know that if they do not clear any particular concept, it could hurt them later on when that skill is expanded, or some task is asked to do on that same topic. Good students aren't afraid to ask questions because they know that if they do not get a particular concept, it could hurt them later on when that skill is expanded.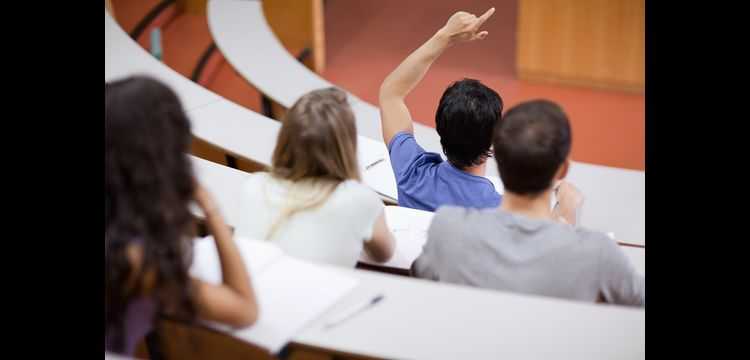 The student must possess or at least shouldn't be afraid of hard-working | Awesome Students
It has been observed that teachers love students who choose to work hard no matter what their level of intelligence is. The hard-working students will ultimately be the most successful in life or attaining good positions. Being a perfect student isn't necessarily meant to be the smartest student. There are a large number of students who are blessed with natural intelligence but lack the self-discipline to hone that intelligence. So, it becomes really essential to be disciplined and focused at the very same time.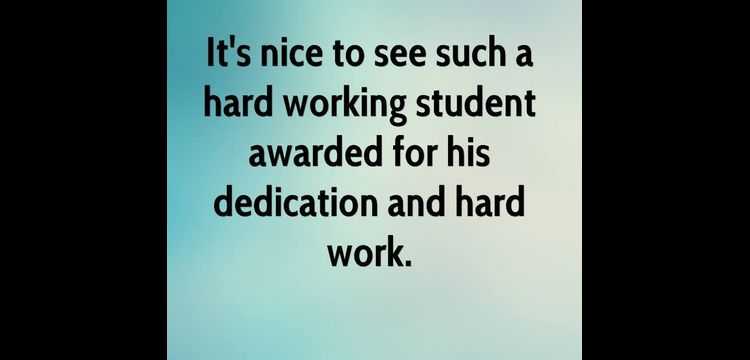 Students must be involved and motivated continuously by the teachers | Awesome Students
Sports or extra-curricular activities enhances the skills of the students. Being involved in extra-curricular activities can help a student gain confidence and this will have a positive effect on academic success. Most of the schools conduct a plethora of extracurricular activities in which students can participate in, for the overall development of students. Sports is another brain strengthening activity which not only diverts the mind from monotonous routine but also imparts physical growth. As sports play an important role in a student's life. The very same way motivation also plays a very important role in students' life for the psychological and emotional development of students.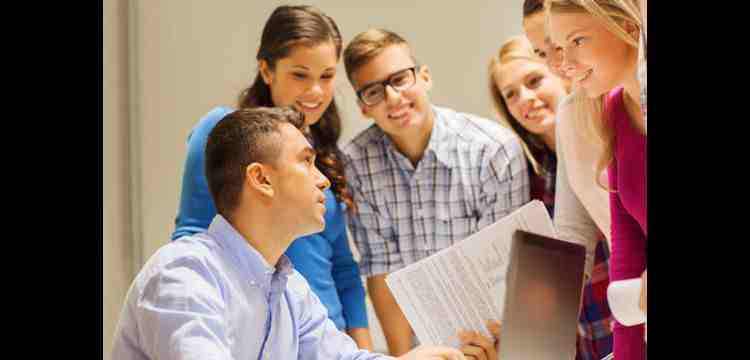 Whenever they are down with motivation, teachers can inspire and motivate the students. And the story of motivation can come from many places. The best students are the ones who stay motivated to be successful, but motivation doesn't come from within every time. At times the source of motivation can be a person of your dream which you want to achieve anyhow.
Likewise, students who lack motivation are the ones who are found to stay quiet in the class. Actually, they are hardest to reach because they hardly discuss their trouble with anyone. And later on, it is most commonly found that these students leave the school, which is not the real solution. Whereas students who are motivated learn things very easily. They want to be at school, want to learn, and want to succeed to make a bright future.
Students must possess the quality of trust | Awesome Students
Being a trustworthy student and a friend is a quality which is going to endear you not only to your teachers but also to your classmates. No one wants to surround themselves with people whom he or she ultimately cannot trust. Teachers can offer a unique way of teaching by offering liberty and a sense of responsivity towards the growth of the nation. And this can happen only when teachers don't just teach the students rather, they offer their love and care to them.
Must possess the problem-solving quality | Awesome Students
There are students who possess true problem-solving skills. And they are generally not very large in number, because they access every possible resource available to them in the best possible way. The students who possess true problem-solving abilities are rare gems that teachers love and there is no denial that intelligent students are loved by everyone. These students act as a great resource to help develop other students into becoming problem solvers.
If a student follows these tips, they'll soon notice great improvements in assignment writings | Awesome Students
Thorough understanding of the subject.

Clearing the basics of the topic.

Practicing and revising whatever is taught in the class.

At the end of the week, you can always revise the entire topics whatever is taught in the class, this fixes the topic in the mind of the students for a longer period of time.
So, the above mentioned were some of the tips, which is going to help students in becoming great students and toppers as well. So, don't waste your time looking out for other points, just work harder to become great students and leaders of tomorrow. And if in case you are suffering or going through the problem of management assignment then try Mentyor. It is one of the pioneers in offering great management assignment help to the students. And you know what the best part is that they are offering assignment helps at really affordable rates.