"We're here to put a dent in the Universe. Otherwise why else even be here?", quoting the founder of what is now one of the most popular tech giants; Apple. Apple has created its own unique space and market in this highly competitive world. What is it that makes A people so different from other companies? And What marketing strategy does Apple use? It could be the quality of their products or it could be the Apple Marketing Strategy. Here we discuss the Apple Marketing Strategy along with, Apple SWOT analysis and Apple PESTLE analysis.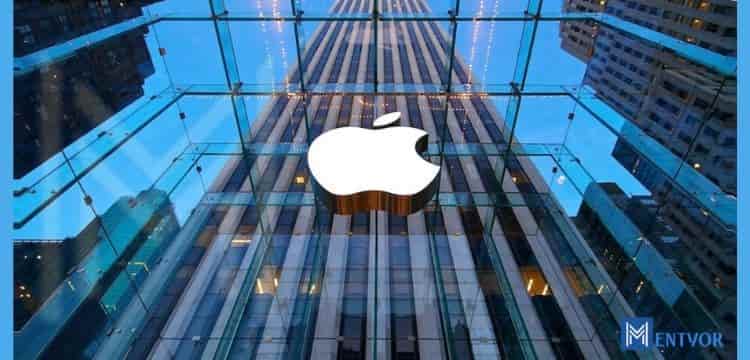 ---
APPLE MARKETING STRATEGY
Here we mention all that we know about the Apple Marketing Strategy. Which has become the reason behind the company's success.
SMART ADVERTISING | APPLE MARKETING STRATEGY
While a lot of tech giants drop advertisements about their recent product on google and Facebook. Apple plays it smart by thinking rationally about dropping loads of money on advertising.
Apple thinks differently even for the placement and implementation of its products, which marks a specially entitled spot for Apple in the minds of the viewers. One of the most important functions of advertisement is to create recall value in the minds of the customers. Therefore, the company does this by placing its product in the hands of a prominent celebrity and by generating an impactful hype around the positive reviews that the product receives.
Under the Apple marketing strategy, the key ingredient is to communicate with the audience in an appropriate manner.
---
EMPHASIS ON VALUE PROPOSITION – APPLE MARKETING STRATEGY
While a lot of companies believe that price of the product is the category for competition, Apple marketing strategy boldly avoids price wars. The clear motto is that low price equals low quality, and products have been criticized for many things but their quality.
Apple marketing strategy thus focuses on a Unique Value Proposition. This highlights the product's unique selling point. It communicates the features to the customers. It outright describes the benefit associated with the company's offer and answers the consumer requirement.
Apple marketing strategy has developed this tact so well that the customers are often willing to pay extra to obtain the product.
---
THE SIMPLER THE BETTER | MARKETING STRATEGY OF APPLE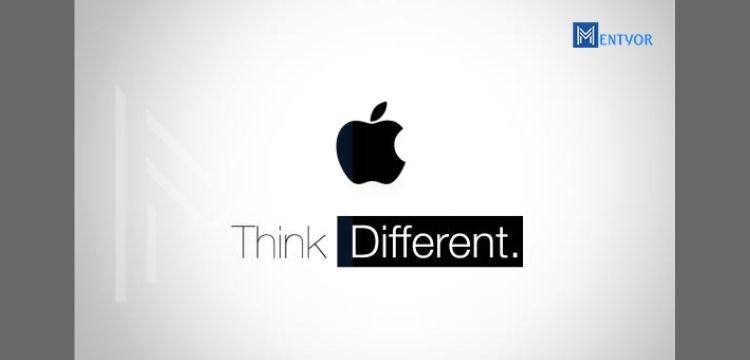 "That's been one of my mantras – focus and simplicity. Simple can be harder than complex", said Steve Jobs.
Apple adopts this principle and uses simplicity in all its creations. While selling a product, Apple marketing strategy avoids using jargon and rather uses simple, relatable, and understandable terms. The ads also highlight the simplicity and ease of using an Apple product. These advertisements showcase that apple products can change your life and make it easier. It displays the true meaning of technology.
Consumers are not left confused while choosing an Apple product. Simple color schemes, clear designs, and sleek appearance of the products convey the "Simple is the Better" motto.
---
AN EVERLASTING CUSTOMER EXPERIENCE | APPLE MARKETING STRATEGY
The Apple marketing strategy is all about creating an everlasting consumer experience. This experience transcends beyond the retail store into the customer's minds.
The showroom of apple products has all its products placed in front of the audience's eyes. The customer compares these products, uses these products, and receives help for setting them up.
These first-hand elements prove that Apple's Marketing strategy sells the experience and not only products. Thus, the people who enter the Apple stores, end up staying there and browsing through the wonderful technology for hours at a stretch.
The warmth, the brightness, and the vibe of the store give all the customers a very welcoming feeling. This apple marketing strategy is one of the most appreciated and loved strategies. This results in building a great brand personality.
---
SHOOT WHERE THE EMOTIONS ARE
Apple marketing strategy places the product as if it is a part of a person's life. The product becomes intrinsic to how a person functions daily. Apple marketing strategy uses emotional appeal. We associate with something quickly when it is related to our emotions.
Apple marketing strategy targets joy and amusement. It portrays a regularly used device as larger than life. It makes us imagine its iPhone or Mac Book as our goals in life. Apple marketing strategy directly presses where it hurts and we as consumers fall in complete awe of its products and services.
---
BUILDING A COMMUNITY | MARKETING STRATEGY OF APPLE
The corporation, Apple has 25.7 Million followers only on Instagram. Apple is no less than a mega influencer. The Apple marketing strategy has led to Apple being one of the most famous tech brands in the world with a huge fan following. Despite the fans, millions of other people are simply Apple users.
The think different campaign and many other tag lines made the people relate to the brand ideals. The company made people realize that the brand understands them like no other.
Apple has woven its users into a community by creating a sense of universality and unity.
---
APPLE DEVICE FEATURES
While Apple products leave a mark on its users there are certain inbuilt features and not merely tactical marketing that gives rise to a brand on such a huge level. What makes Apple products unique?
Here are some features of Apple devices
SIRI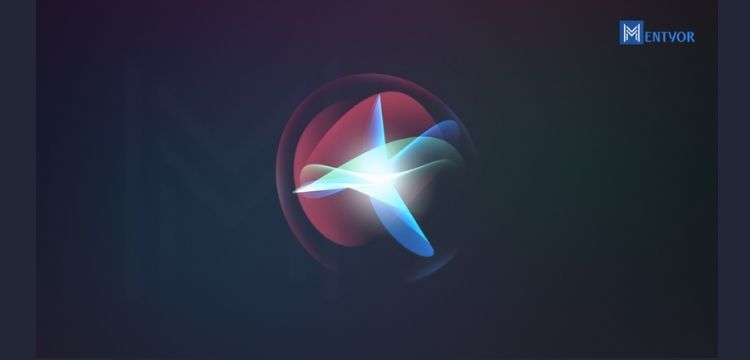 This intelligent voice assistant allows the users to search for the content, text messages, make calls, and much more with great ease. Siri comes with a range of functions which makes it unique and better than any of its alternatives. The low power mode feature and the DND mode make it of great value. Siri is like our assistant and can function as per our needs.
---
QUALITY AND DESIGN
Holding an apple product makes us feel as if we are holding something of premium quality. The sleek and elegant design further adds to the visual appeal of these products. Steve Jobs's primary need was to amalgamate the design and utility and create a product that becomes a matter of pride for the user. The quality is impeccable and cannot be compared to any existing company. The products are designed in a way that looks both beautiful and sturdy.
---
EVOLUTION AND CONSISTENCY
Apple products have evolved with changing times. They modify the features according to the need of the audience and create quality products. With this habit of evolving with time and technology, Apple always manages to be consistent with its performance. Whether it be the customer experience or any feature of any device, the output is always consistent all over the world.
---
HANDMADE HARDWARE
Apple prototypes take time to be built. Tests and trials happen a lot of times until the product is put out on the market. Developing a device of perfect shape, size, color, design, and features is a difficult task, which is time and energy-consuming.
Apple is known for beautifully crafting its hardware, which is handmade by those who work as engineers with Apple. The perfectionist nature of the company delivers brilliant and premium quality products to its consumers.
For any big company, SWOT and PESTLE analysis are made to determine its validity. Here we perform Apple SWOT analysis and Apple PESTLE analysis.
---
APPLE SWOT ANALYSIS | MARKETING STRATEGY OF APPLE
Apple SWOT analysis refers to the analyses of the Strengths, Weaknesses, Opportunities, and Threats for Apple.
STRENGTHS | Apple SWOT Analysis
Following are the strengths of Apple
Superior Quality Products and premium designs
As discussed earlier, Apple products are sleek, fashionable, and extremely elegant, they make a person feel more confident. According to the Apple SWOT analysis, it is great to see technology being entwined with beautiful designs.
$1 Trillion Business and strong business position
Apple with its highly profitable business and strong financial position has generated a large amount of money to run its business. The company has an unimaginable amount of monetary resources that secure its future and allows it to make bold choices for its new products. The apple SWOT analysis states that in time of economic difficulty this strong financial position eliminates the risks of failing.
A global retail footprint
Apple has its presence marked all over the world. The shopping experience at these Apple shops with its clean, elegant, and youth-friendly approach attracts more amount of customers. Apple SWOT analysis states that this leads to greater popularity of the brand and makes it even more desirable.
Luxury goods
Apple devices fall under the category of luxury goods, these goods have a high-profit margin. Apple SWOT analysis states that The use of high quality and superior materials makes it a luxury brand. The Apple Marketing strategy ensures that the customers continue investing in Apple products.
---
WEAKNESS | Apple SWOT Analysis
Apple ecosystem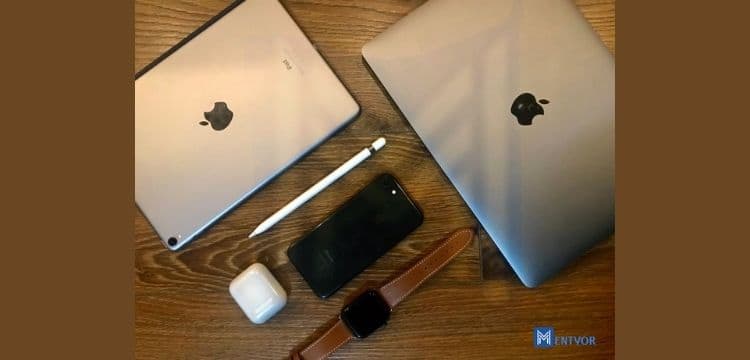 If a consumer buys one Apple product, then it will not be compatible with the user's other Android devices. The Bluetooth won't function effectively and many other functions will not operate as per the requirement in case of data transfer or sharing. Apple SWOT analysis states that this creates a problem for those who only use one Apple product.
High price
Apple sells all its devices at a very high price. These cannot be afforded by all the people. The product price is much higher than that of Apple's competitor. This garners great profits for Apple in long run but it is hampering the sales in the short run. Apple SWOT analysis states that many consumers can own only one device of apple. This way apple loses its hard-earned consumers.
Unfair Means
Apple always comes up with the most recent and updated technology in a sleek form of design. It constantly wishes for its consumers to upgrade and use the latest available item. For this apple intentionally decreases the battery life of the older devices in its stores. This leads the consumers to buy the upgraded product after a while.
Slowed down Innovations
While they come up with cutting-edge technology. Apple has slowed down relatively in terms of innovations. One of the most promising brands has slowed down the innovative efforts of creating awe-inspiring features in regular devices.
---
OPPORTUNITIES | Apple SWOT Analysis
Green Technology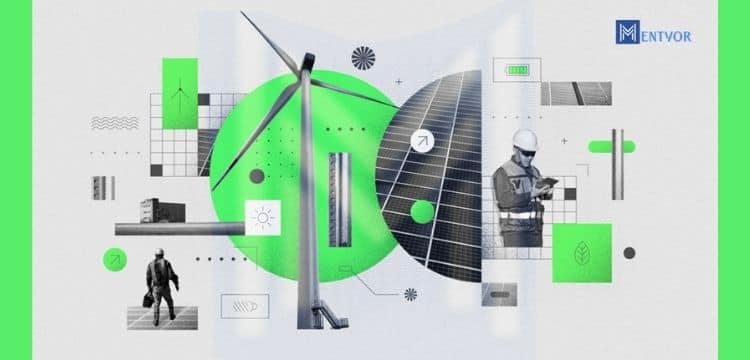 A more sustainable and eco-friendly initiative is developing within the company. Apple is resolving to use sustainable materials for the creation of its cutting-edge technology and designs. Apple aims to recycle. The company still has a long way to go for becoming completely eco-friendly, however, it is a good start.
Competition in cost-effective markets
Apple can function in cost-effective markets by reducing the price of its products. The company can spend less on high-end consumer goods. The hardware revenue is obtained mostly from these high-end products. however, the company here has an opportunity to create a more cost-effective device.
Product Diversification
Apple further has the opportunity to develop its technological offerings. The company can take the opportunity of diversification into other tech-related goods except for its high-end goods. It can also expand in terms of online services.
Partnerships
Apple can forge strategic partnerships for expanding its sphere of influence. Currently, all decisions regarding the company are made by the board members of the company itself. Apple can be open to other's opinions by striking a partnership deal with another tech giant or a budding enterprise.
---
THREATS | Apple SWOT Analysis
Competitive industry
There are a lot of tech giants which can give tough competition to Apple. The main reason being the price of Apple's high-end devices. This difference in terms of cost presents several alternatives to the buyers. Apple has to always ensure that it delivers supremely qualitative products with no defects all the time.
Supply chain defects
The supply chain of the high-end and expensive products that Apple makes is very risky. If there are any shocks on the supply chain then according to the Apple SWOT analysis the deliveries will negatively impact Apple's performance.
Changing technology
Sudden and path-breaking changes in technology, supply, and the market will give a big shock to the company. Apple needs to constantly be updated and ensure that the innovations lead to development.
Tax Structure and nature
The company's size is huge. It operates all around the world with different operations being carried out in t=different countries. It has to keep tight control on its tax position. Any fault found will lead to damage. The company is spread far and wide and controlling activities becomes a threat at times.
---
APPLE PESTLE ANALYSIS | APPLE MARKETING STRATEGY
PESTLE analysis is used to determine the influence of a company on a variety of factors. Here is the Apple PESTLE Analysis:
POLITICAL FACTORS
The China-US trade war is the most alarming factor for Apple products. It faces heavy tariffs and taxes from the Chinese government.
Political instability and unrest is another factor that can affect the sales and profit according to Apple PESTLE Analysis.
---
ECONOMIC FACTORS
Economic stability and ease of doing business in a country can create opportunities for Apple according to Apple PESTLE Analysis.
A strong U.S Dollar can negatively affect the exchange rate that makes it tough for the company to do business in poorer countries according to Apple PESTLE Analysis.
---
SOCIAL FACTORS
As society moves towards modernity. This can positively impact Apple, as more and more people would want to be associated with the easy and latest technology, according to the Apple PESTLE Analysis.
---
TECHNOLOGICAL FACTORS
The competitor's use of recent technology available at affordable prices affects Apple negatively according to the Apple PESTLE Analysis.
Apple should construct devices that ensure higher connectivity with Android as well as expand its territory of influence. This should be done to be technologically relevant in a long run according to Apple PESTLE Analysis.
---
LEGAL FACTORS
Maintaining user privacy is a challenge for Apple according to Apple PESTLE Analysis. Apple has recently developed a privacy feature and showcased it to the world.
Apple is about to launch its first automobile project. Amidst this according to Apple PESTLE Analysis. The company will face greater legal regulations.
---
ENVIRONMENTAL FACTORS
Apple is responsible for 74% of carbon emissions only from 19% of its products. This raises a lot of questions and concerns according to Apple PESTLE Analysis.
The company relies on a large internet system and data center. This leads to a huge amount of electricity cost and usage according to Apple PESTLE Analysis.
---
THE FINAL WORD
While Apple has many downfalls to consider, it remains a beast in the tech world. The company has given birth to several inspiring technical devices which have undoubtedly made our lives easier. As it is famously said that three apples brought great revolution: 1st was the one which Eve ate, 2nd was the one which fell on Newton and the 3rd was the one which was developed by Steve Jobs, which brought about a technological revolution.