LinkedIn is the world's largest online platform for professionals where one can share their complete professional background to their 'connections' i.e. present and future employers, recruiters, etc. A LinkedIn summary serves as your page's professional bio. It is a brief description of your work history, job title, and relevant skills while exhibiting your distinct personality to draw clients or acquire a job. Having a LinkedIn summary will also help in a crucial part of your LinkedIn Marketing Strategy. In this blog, we will discuss the LinkedIn Marketing Strategy that will help your business grow, how to create a perfect LinkedIn summary, LinkedIn SWOT Analysis and also LinkedIn PESTLE Analysis.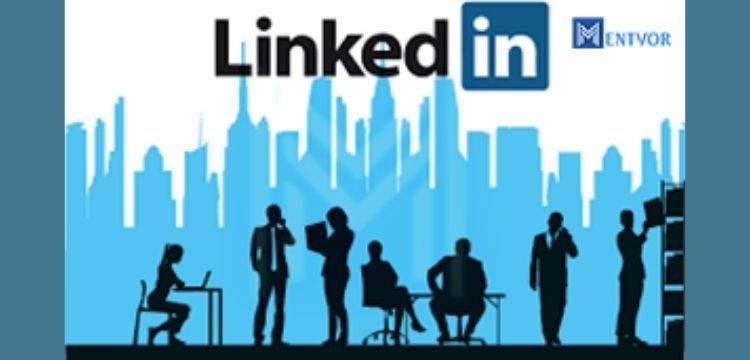 The first question that comes to mind while reading this is-
---
WHY LINKEDIN?
Apart from the fact that all business professionals choose to be on LinkedIn as part of their business' LinkedIn Marketing strategy, here are some statistics that will give you enough reason to hop on to this bandwagon.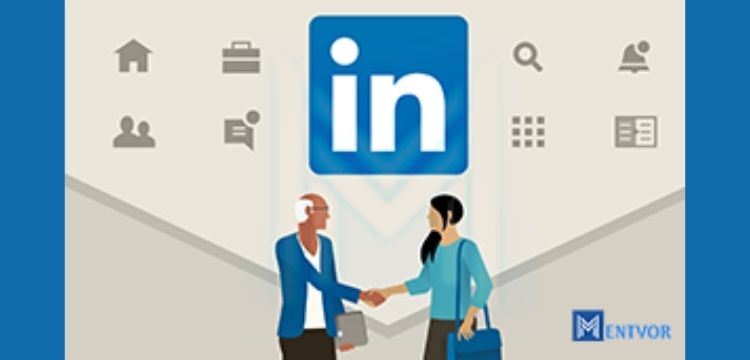 45% of marketers say LinkedIn has aided them in acquiring new customers.
When compared to other social media platforms that business professionals use, like Facebook, LinkedIn generates 277 per cent more leads.
80 per cent of B2B leads come from LinkedIn.
LinkedIn also accounts for more than half of all social traffic directed at B2B websites.
---
LINKEDIN SUMMARY
A LinkedIn account is incomplete with a distinctive LinkedIn summary. A summary is the text box directly below your photo at the top of your LinkedIn profile. This is a section in your profile where you can write a maximum of 2,000 characters and can give a summary of your work i.e. professional life.
HOW TO CREATE THE PERFECT LINKEDIN SUMMARY?
The simplest method to stand out among the half-billion other LinkedIn members is to create a stellar profile from top to bottom. Leaving the summary blank is a significant missed opportunity for a variety of reason.
Even if you've uploaded a terrific profile photo, tailored your headline according to your professional background, and documented your career and school history, having a good LinkedIn summary is the stepping stone for success on LinkedIn. 
TIPS TO CREATE A UNIQUE LINKEDIN SUMMARY
There are a few tips and tricks to help you create the perfect LinkedIn summary to grow your business:
Begin your LinkedIn summary with a strong opening statement. Introduce yourself first.
In your LinkedIn summary, use search terms that are optimized to your field of interest.
Don't be scared to bring out your personality while writing a LinkedIn summary. Try writing your LinkedIn summary with some uniqueness.
Give the stages of your career story some context, including the milestones that you have accomplished, in your LinkedIn summary.
While writing a LinkedIn summary, make a list of your successes, don't forget to include precise statistics and awards, certifications/licenses and brag about them.
A Longer LinkedIn summary is almost always preferable. Make use of as much of the character limit as possible, i.e. 2000 characters in your LinkedIn Summary.
Use brief paragraphs or bullet points to keep your LinkedIn summary easily readable.
Don't use too many special characters or emojis in your LinkedIn summary. Too many elements will create clutter and make it difficult to read.
At the end of your LinkedIn summary, include a "call to action" or CTA, encouraging readers, clients, recruiters to take any action, for example, reach out and connect with you, contact you via LinkedIn messaging system(DMs) or email.
This was the first step in your LinkedIn Marketing Strategy. Creating a unique LinkedIn summary will always grab the attention of people, prospective clients reaching out to you.
It is the first impression one will get when they try to find you/connect with you on LinkedIn. And remember what they say about first impressions? "A first impression is the last impression."
A LINKEDIN SUMMARY STRUCTURE
Consider using the following structure while creating your perfect LinkedIn summary:
Hook – something that will capture the attention of all readers.
Objective – what you hope to accomplish in your life, your aims or missions, etc.
Expertise and capabilities – which areas of study or work you are interested in or skillsets that you posses
Evidence of those – certificates or customer testimonials (these work best for businesses as part of their LinkedIn Marketing strategy)
A call-to-action – A CTA or call-to-action in order to make your readers take an action in your LinkedIn profile by reaching out to you.
---
LINKEDIN MARKETING STRATEGY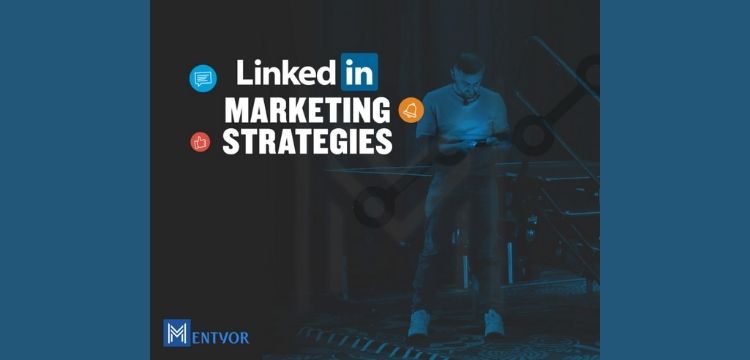 The platform LinkedIn is the largest platform or lead generation system for B2B marketers, with over 660 million certified experts alone. So, if you haven't joined the platform yet or haven't been utilizing it to its best potential, now is a great time to do so.
A good LinkedIn marketing strategy may help you build your brand and, eventually, your company will benefit from it. Whether you are in finance sectors, information technology, liberal arts or computer science, a LinkedIn marketing strategy is going to help you a lot in proceeding with your career.
In this blog, we have highlighted some techniques on how to boost your LinkedIn marketing strategy, whether you're selling yourself as part of 'personal branding' or your business.
Without further ado, let's get started.
STEPS TO CREATE A SUCCESSFUL LINKEDIN MARKETING STRATEGY
A LinkedIn Marketing Strategy can seem daunting, being the most important factor in generating revenue from marketing your business on LinkedIn. However, there are a few steps that can help you in the process of creating an excellent LinkedIn Marketing Strategy.
ESTABLISH BUSINESS GOALS
The first step in your goal-setting process is to determine what your company's objectives are. What do you want to accomplish from having a LinkedIn marketing strategy?
Do you want to know:
How can you generate more leads?
What will you do to increase the number of visitors to your website?
Is it possible to get more people to like/share your content?
How to create a good reputation for your company as a subject matter expert?
Determine your goals, expectations from your LinkedIn Marketing Strategy. Only then can you proceed with the next part of your LinkedIn marketing strategy.
IDENTIFY YOUR TARGET AUDIENCE
The next part is one of the most crucial factors in building a proper LinkedIn Marketing Strategy for your business. Identify your target audience. Determine who your dream customers are.
Consider the following factors when determining who will be part of your target audience:
What are their names?
If they are dealing with any problems/issues in their lives, how can you help them solve those problems?
Where are they located (i.e. geographical factor) when they are facing these issues?
When do they encounter them? What time/situation do they find themselves in?
What is their age, income (economy as a factor), gender, occupation and background?
Finding out the answers to these questions will help you create a LinkedIn Marketing Strategy that targets your potential customers a lot faster and easier.
MAXIMIZE YOUR EXPOSURE BY OPTIMIZING YOUR PROFILE
Your main goal is to improve your LinkedIn page engagement, so make sure your posts are full of useful tips, tricks, and information about your business' marketing niche.
It's crucial not only how you present your content, but also what kinds of content that you choose to share on LinkedIn.
Blog posts
Images/deck of slides
Short videos/YouTube videos
Info-graphics
LinkedIn Pulse articles
These are all distinct forms of LinkedIn articles that work well.
ANALYZE YOUR DATA AND ANALYTICS ON LINKEDIN
Examining your content, measuring the data and taking note of the kind of impressions/engagement they generate is the best way to detect what's working and what isn't.
You can use LinkedIn Analytics to measure the following data:
Engagement on your posts
Customer conversions
Web traffic
These are some of the most important factors that will help you tailor the perfect LinkedIn Marketing Strategy.
To understand the advantages and disadvantages of a certain platform, in this case, LinkedIn, we need to perform a LinkedIn SWOT Analysis.
---
LINKEDIN SWOT ANALYSIS | LINKEDIN SUMMARY
A LinkedIn SWOT analysis (strengths, weaknesses, opportunities, and threats analysis) is a framework specifically for identifying and analyzing the internal and external elements that can affect LinkedIn's viability.
But first, we should understand why we are performing a LinkedIn SWOT Analysis.
WHEN & WHY SHOULD YOU UNDERTAKE A LINKEDIN SWOT ANALYSIS?
A LinkedIn SWOT analysis is frequently employed at the beginning of or as part of a LinkedIn Marketing Strategy.
The framework is regarded as a useful decision-making tool for businesses since it allows the organisation to identify some unidentified chances for success or to identify hazards before they become too difficult.
---
HOW TO PERFORM A LINKEDIN SWOT ANALYSIS?
A LinkedIn SWOT analysis looks at four factors, as the name suggests: LinkedIn's Strengths, Weaknesses, Opportunities and Threats. In order to perform a LinkedIn Swot Analysis, you have to do it step-by-step.
STRENGTHS | LINKEDIN SWOT ANALYSIS
The strengths of LinkedIn in the LinkedIn SWOT Analysis are as follows.
Professional accounts that can be trusted.
Useful, and powerful, tool to promote your brand/business.
Highlights your professionalism & trusted professional site.
Features help in the effective filtering of searches.
Detailing of the profile is very effective on LinkedIn.
Professionals looking for career growth seem to be an active part of LinkedIn.
Useful, and powerful, tool to promote your brand.
Great social media platform for revenue generation.
WEAKNESSES | LINKEDIN SWOT ANALYSIS
LinkedIn, the giant platform for professionals is also not without its weaknesses. Some of them are highlighted below as part of the LinkedIn SWOT Analysis.
Difficult choices for direct communication on LinkedIn.
Vulnerable to unconfirmed or false accounts.
Low user engagement on the platform.
High reliance on online recruitment for income.
OPPORTUNITIES | LINKEDIN SWOT ANALYSIS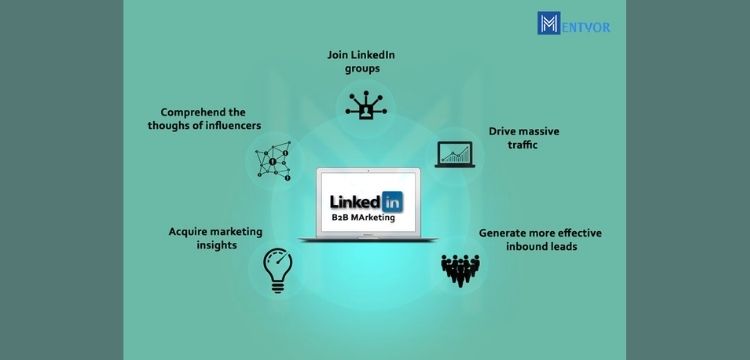 There are several opportunities on LinkedIn. They are:
With corporations recognising Linkedin's B2B reach, advertising is expected to rise.
Integration of LinkedIn with IM/Skype to allow better communication.
Integration with telephone operators to enhance reach.
Expand globally, particularly in the emerging economy in several countries.
THREATS | LINKEDIN SWOT ANALYSIS
LinkedIn has a lot of threats as part of external strategic factors. Some of them are:
Privacy regulations imposed by the government.
New professional networking websites that are about to launch.
Facebook, which is on an acquisition binge, may develop a strong competitive brand in the future.
Fake accounts and cases of hacking.
---
WHAT IS PESTLE ANALYSIS? | LINKEDIN PESTLE ANALYSIS
A PESTLE analysis is a methodology for analyzing the primary elements influencing a business organisation from the outside. Both LinkedIn PESTLE Analysis and LinkedIn SWOT Analysis are two powerful tools that can aid you in building a strategic plan for your company.
LinkedIn PESTLE Analysis can be considered separately from LinkedIn SWOT Analysis, but when combined, they become substantially more effective. This particular LinkedIn PESTLE analysis analyses the business's overall environmental context as well as changes that occur inside it.
---
A BRIEF SUMMARY OF LINKEDIN PESTLE ANALYSIS
A LinkedIn PESTLE Analysis is an extremely significant factor because business decisions are taken as part of the LinkedIn Marketing Strategy. It helps to understand several external as well as internal factors affecting those decisions.
POLITICAL FACTOR
This component depicts how and to what extent the government has an impact on the economy and specific firms. This might happen on a national, state, or municipal level. For example, a change of governments, or government policies directly related to the business, tax laws, etc.
ECONOMIC FACTOR
The Economic component in LinkedIn PESTLE Analysis refers to the aspects of the economy that are unique to it and have a direct impact on it. Inflation rates, interest rates, economic growth, currency rates, and property prices are all factors that can affect your company plan.
Economic factor in LinkedIn PESTLE Analysis also caters to the geographic locations under the purview of an economy in certain areas or locations of the target audience.
SOCIAL FACTOR
This aspect concerns population growth rates, cultural features, population age distribution, and changing social behaviors, such as people using social media applications to discuss products and services. Many of these elements may have an impact on how you do business with your clients and how you engage with them.
TECHNOLOGICAL FACTOR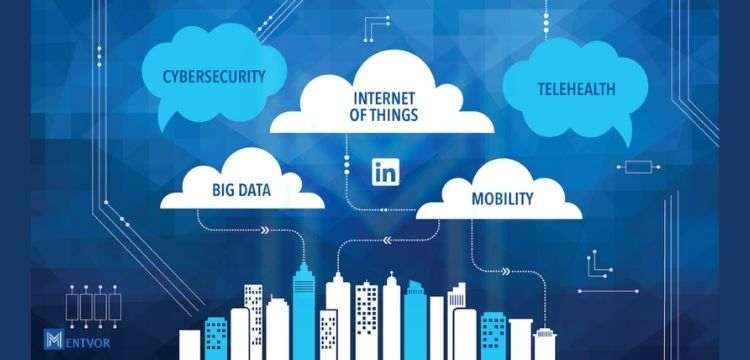 The technological aspect of LinkedIn PESTLE Analysis refers to the rate at which technology evolves, as well as R&D activity, automation, and incentives. These factors have an impact on outsourcing decisions, quality, and efficiency. For eg., mobile internet, smartphones, Skype appointments, location-based searches, and the advent of AI. Technological changes are impacting every industry daily and is only expected to increase in the future.
LEGAL FACTOR
This element of the LinkedIn PESTLE Analysis encompasses all laws that are directly related to a business or firm and its field of operation.
ENVIRONMENTAL FACTOR
All factors that are directly related to, impacted by, or decided by the surrounding environment come under this. Weather and natural disasters, geographical location, climate change, and sustainability are all possibilities, etc. and their influence on many organisations' operations and future planning are part of the Environmental Factor in LinkedIn PESTLE Analysis.
The traditional format of creating a LinkedIn PESTLE Analysis is simple. First, you need to brainstorm all the ideas related to each factor in the LinkedIn PESTLE Analysis. Then, you need to identify and assess each one's impact on your LinkedIn Marketing Strategy. After that you have to rank them from 'high' – 'moderate' – 'low'. And finally, you have to take action based on your findings of the LinkedIn PESTLE Analysis.
---
ENDING NOTE
In order to climb the ladder with your LinkedIn Marketing Strategy, you have to put your brand out there on LinkedIn and create connections to use it for marketing. In your profile, include information about your company so that customers can understand your brand. Incorporate LinkedIn SWOT Analysis as well as LinkedIn PESTLE Analysis in order to pull off the perfect LinkedIn Marketing Strategy for success in your business.
Finally, produce high-quality content, and engage with prospective clients to build your business reputation because ultimately that is what's going to help you win.